Do you like Resident Evil? Do you like horror games? Do you own a PC? Then you're in luck if you answered yes to all three! There is now a (quite ridiculously amazing) bundle for all of the most recent Resident Evil games of the last decade or so. There are different tier levels for the bundle too, so if you own Village but not some of the others, and are curious, then you can pay less to get them. The charities supported by this bundle are One Tree Planted and Code.org.
The ultimate survival horror saga

From the emergence of the T-Virus to the horrifying secrets of the Village… we've joined forces with Capcom for a Resident Evil anthology for the ages! This decades-spanning collection of iconic games from the legendary survival-horror series features:


The latest acclaimed main entry in the series, the multiple Game of the Year award-winning Village.
The HD remaster of the original Resident Eviland acclaimed next-gen remakes of Resident Evil 2 & 3.
Classics like Resident Evil 4 (2005) & 5 and more major entries with low system requirements—great for a wide range of PC hardware and laptops.

Bonus deal! Pick up a coupon for 25% off the Resident Evil Village Winters' Expansion, featuring brand-new content and third-person mode.

Humble Bundle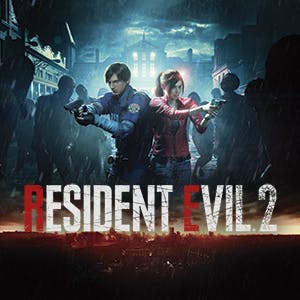 Click the above image to be taken to the bundle.