Well here's a gore-soaked surprise for you, Evil Dead: The Game is back for more. This time it's for an even more loaded Game of the Year Edition.
Asymmetrical horror
Released almost a year ago, Evil Dead: The Game brought one of the most beloved horror franchises roaring back to video games. The multiplayer title starred a host of heroes, villains, demons, and locales from both the Evil Dead movies and TV series. And while some asymmetrical multiplayer titles stumbled, Evil Dead seemed to do pretty well with both fans and critics.
So maybe it shouldn't comes as any surprise then, that it's back and in Game of the Year format. Fans who've yet to take the plunge will want to check this new edition out too, since it's packed with all of the previously released DLC, plus the new "Who's Your Daddy" pack.
If you're an Ash vs Evil Dead fan, you're going to love that, since it's focused on the show. The pack includes: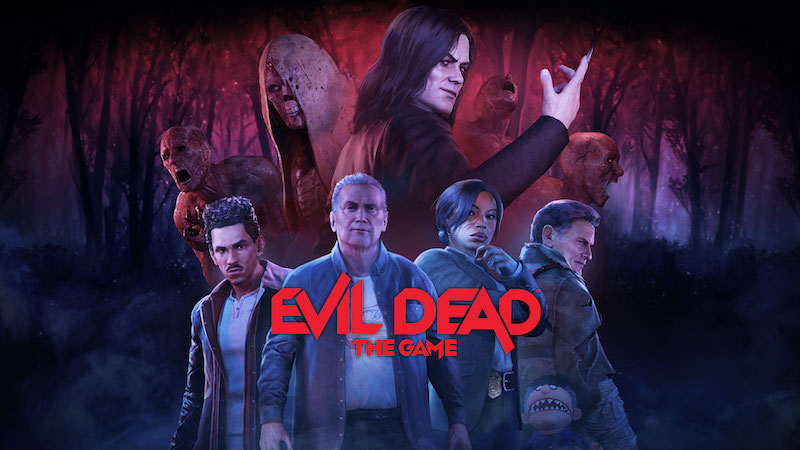 New Survivor – Brock Williams: Ash's old man himself, Brock is immune to knockbacks and has several auras he can unleash to help his squadmates. These auras change dynamically based on how many Williams family members are on the team.
New Demon – Schemer: Based on the notorious demon boss Baal, the Schemer is a trap specialist who confuses Survivors with illusions. His Meat Puppets inflict increased damage with a variety of attacks based on the fear levels of the Survivors.
New outfits for Ash, Amanda and Pablo.
Look for Evil Dead: The Game – Game of the Year Edition to hit the Xbox and PlayStation platforms, as well as both Steam and Epic on the PC, on April 26th. Oh, and don't worry if you have the game already, and want in on "Who's Your Daddy". The pack will be available separately, for your platform of choice, as well.