Yes, as odd as it might seem at first glance, there's a Lovecraft adaptation coming up in the manga style, with Dark Horse's The Shadow Over Innsmouth.
Shadow in the East
Manga has, in recent years though for a while honestly, been gaining in popularity here in the US by leaps and bounds. The art form has plenty of huge characters and fan-favorite stories to attract readers, but also presents a pretty stark difference from western comics in general. So for those just looking for a ripping good yarn, and don't want to get entangled in the politics of the West, it's almost a safe-haven.
So with that in mind, it's not at all unusual to see a manga adaptation of some of the biggest books of all time. Like those of, I don't know, H.P. Lovecraft? The famed horror writer's stories have gripped genre fans for decades, and now they have a brand new outlet, thanks to Dark Horse Comics bringing the Manga of The Shadow Over Innsmouth Stateside.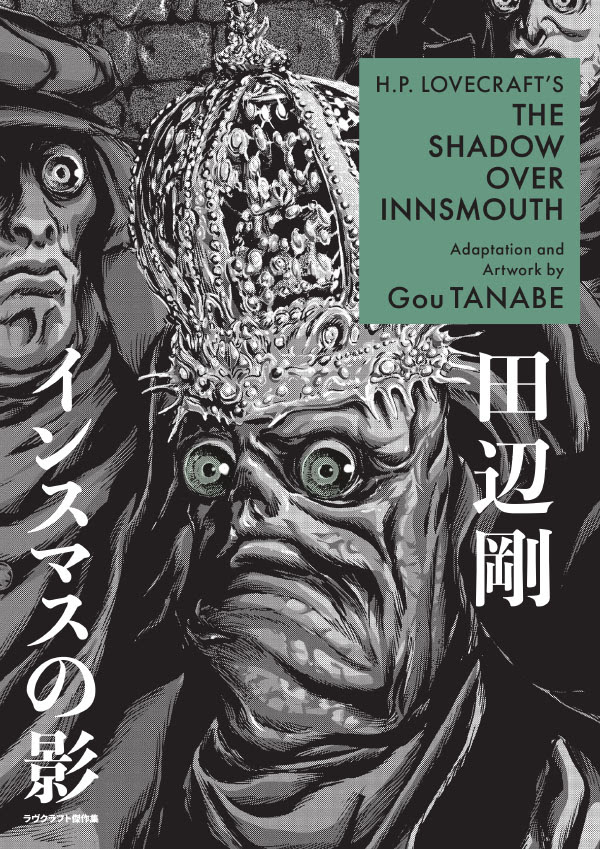 In the winter of 1927-28, the isolated coastal settlement of Innsmouth, Massachusetts was assaulted by U.S. government agents—its waterfront burned and dynamited, its people taken away to internment camps. Yet that was neither the beginning nor the end of the horror uncovered by a young antiquarian who traveled to Innsmouth in search of rumors from the town's dead past, only to find them still very much alive…and find truths lying under water deeper and colder than any earthly grave!

Based on the only H.P. Lovecraft story published as a book in the author's own lifetime, The Shadow Over Innsmouth is a new adaptation by modern manga horror master Gou Tanabe.

Dark Horse Comics press release
From Gou Tanabe and translated by Zack Davisson, the above graphic novel will be presented in black & white, with 12 full-color pages. Readers can also expect "a tip-in title page embellished with silver ink", which sounds pretty snazzy.
Look for the Shadow Over Innsmouth in comics shops on November 15th, and in bookstores on November 24th, 2023. pre-orders are open now for the $29.99 USD book, via Amazon, Barnes and Noble, as well as your local comic shops and bookstores.