Picking up a new headset for your PC can be daunting, especially in today's crowded market. EPOS' newest might make that choice a bit easier.
Rocking out
Looking at a new headset? Well if you are, don't forget to check out what EPOS has on offer. Never heard of EPOS? Well the company is a joint-effort between Sennheiser and "the world-leading hearing technology group" Demant. Yeah, that's quite a pedigree there. It's a pretty nice little bundle deal too, that they've cooked up.
The deal includes the already pretty highly-acclaimed H6PRO (Closed or Open) Acoustic Gaming Headset. If you haven't looked at that already, both versions include a sleek set of phones with built-in flip-up (detachable) mic. The big difference is obviously the "closed" and "open" designations. Those refer to the backs of the headsets.
One version is open, meaning that you can easily hear your surroundings right through them, while the closed version is… closed. You know, for when you don't have to worry about where you are. A wired-set, they work with pretty much everything, though in this bundle pack, they're definitely being targeted at the PC gaming set.
That's due to the included PC-exclusive GSX 300 External Soundcard. A tidy little box, the GSX 300 seeks to deliver 7.1 quality surround sound to PC players, functioning with the EPOS Gaming Suite. It's a fully customizable unit, featuring a dual LED glow effect around the dial, depending on whether you have 2.0 or 7.1 mode engaged.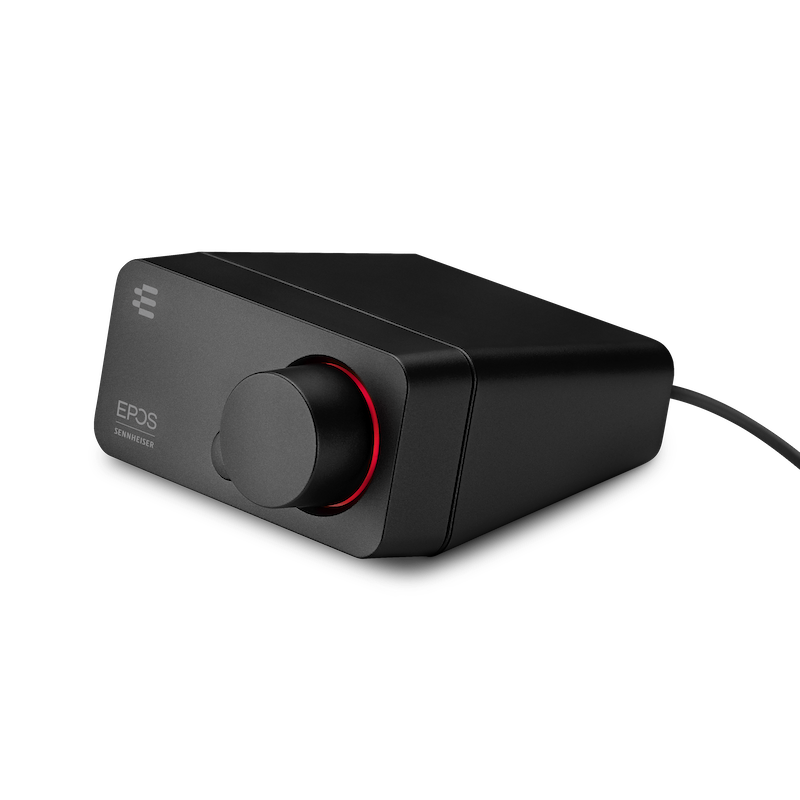 Separately, the GSX 300 is priced at $79 USD, and the H6PRO is $179. But as a part of this (limited) bundle deal, they're both boxed together for a cool $199. So effectively you almost get the GSX 300 for free, since the bundle's price works out to be $59 USD off the combined cost of both.
All in all a pretty great deal, though again it's a limited one. So, if you want in on it, you might want to click through (via the above links) and check it out sooner than later.