It's that time of year once more, and the Star Wars news is flying. There's a new Kenobi trailer, and of course a load of new merchandise reveals.
May the merch be with you
Yes, it's still kind of cringy, but nevertheless it is May the 4th. That's the yearly celebration of all things Star Wars, for the uninitiated. And while it means new trailers, and reminiscing and chatting about the movies and TV shows past, it also means merchandise. Lots and lots of merchandise.
We've seen a bunch of Hasbro announcements so far today, and while those might be the glut of what has been revealed, it's by no means the most impressive. Those figures, of course, come out of Hot Toys and their retailing partners at Sideshow.
The high-end toy company has no fewer than 5 figures on tap for reveals today. And if you're a fan of the prequels, you're gonna be happy. Actually, if you're specifically a fan of Episode II, you're going to be happy, because they all spin out of that film.
Apparently it's the 20th anniversary of Attack of the Clones, and there are some pretty kick-butt collectibles hitting. No really, even if you're not a fan of AotC, I think you're pretty likely to dig these.
Here's what's coming up, complete with links to the pre-order pages:
C-3PO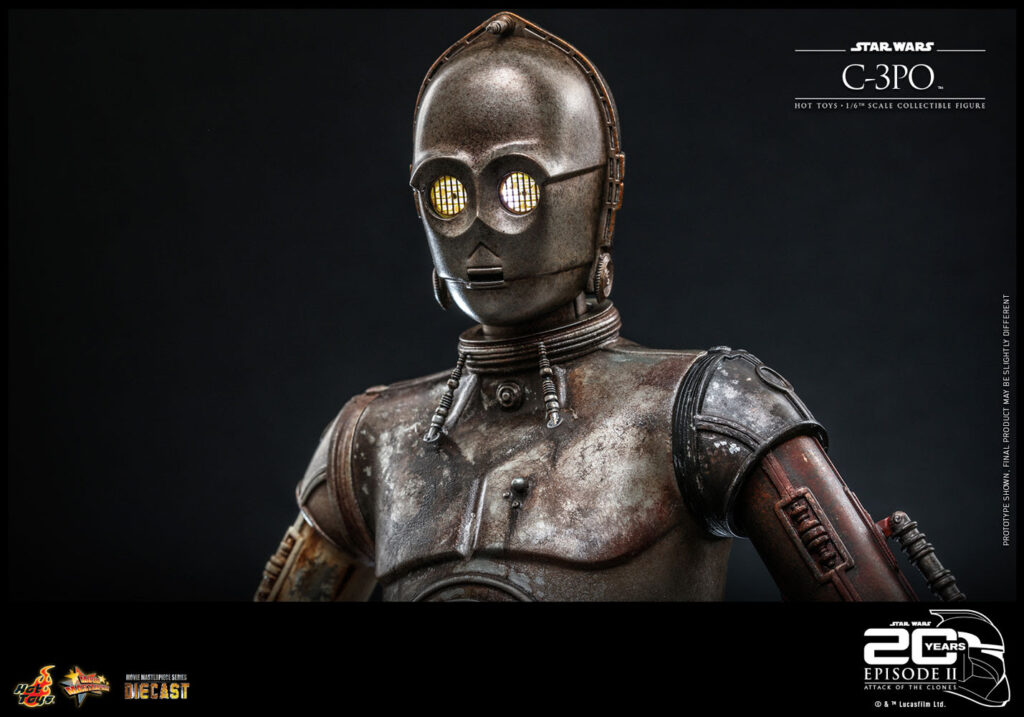 The all-new 1/6 scale C-3PO collectible figure is skillfully crafted in diecast material and features LED light-up eyes, a blaster, an interchangeable battle droid head, and more!

The C-3PO 1/6 Scale Figure is available to pre-order now, via Sideshow.

Sideshow Toys press release
R2-D2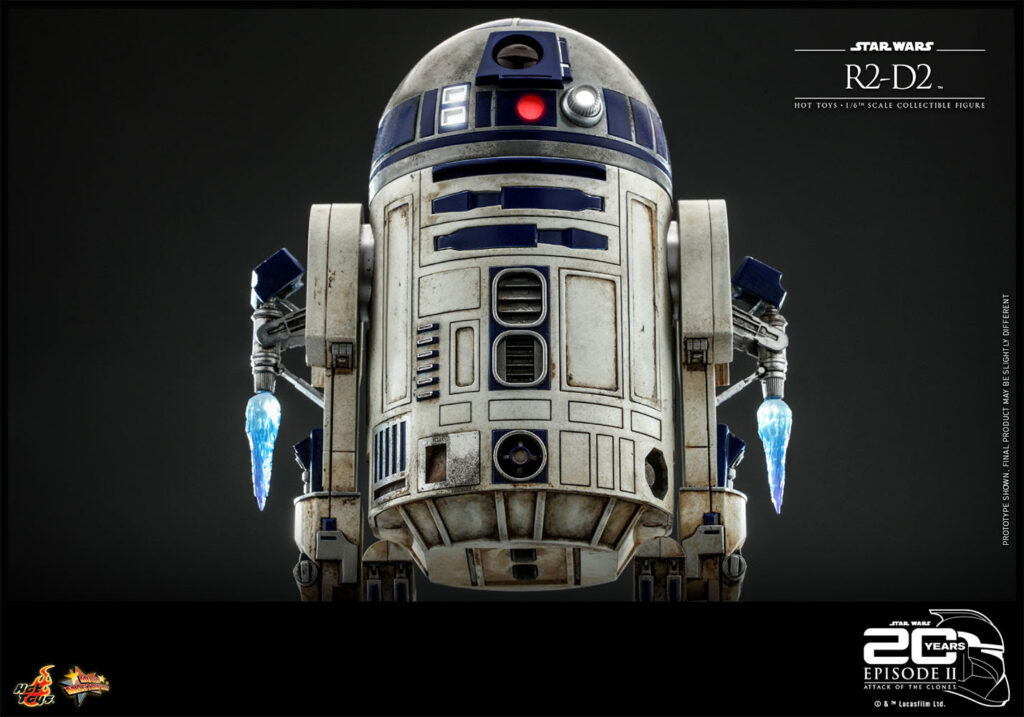 Hot Toys has unveiled a highly detailed R2-D2 collectible figure, featuring a diecast metal dome and a movie-accurate body as well as several articulated panels and a retractable robotic leg. Accessories include R2's rocket thrusters, a tether cable, and a wide selection of attachable mechanical arms and tools.


The R2-D2 1/6 Scale Figure is available to pre-order now, via Sideshow.


Sideshow Toys press release
Clone Trooper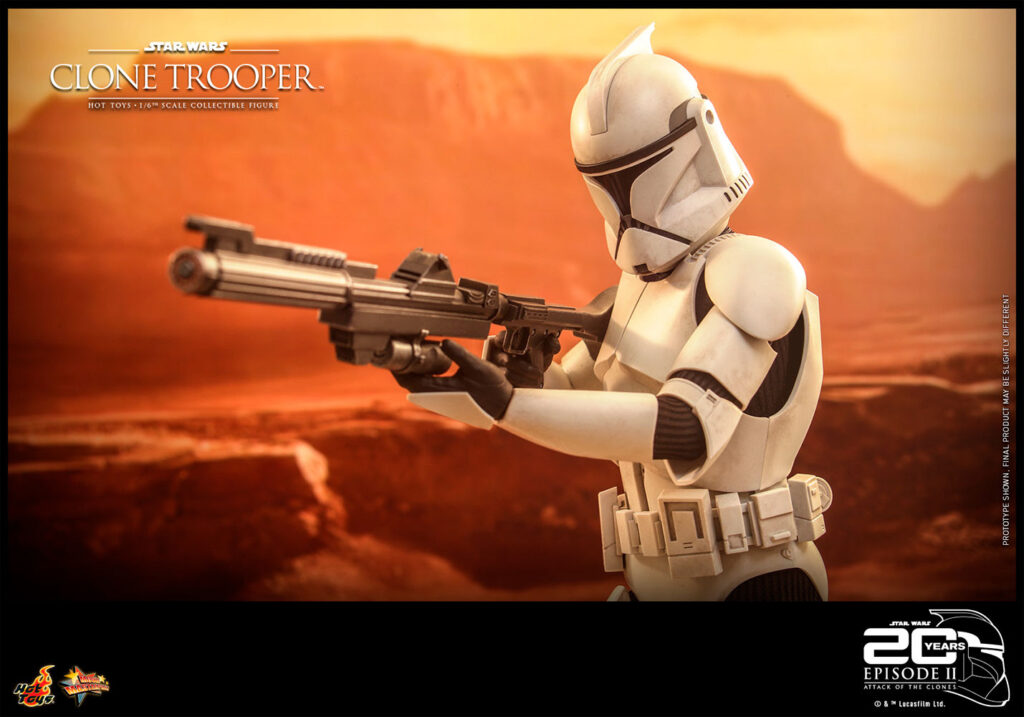 The 1/6 Scale Clone Trooper Figure features an incredibly detailed helmet and armor, two styles of blaster rifles, an interchangeable Phase 2 clone trooper helmet, an attachable backpack, and more!


The Clone Trooper 1/6 Scale Figure is available to pre-order now, via Sideshow.

Sideshow Toys press release
Clone Pilot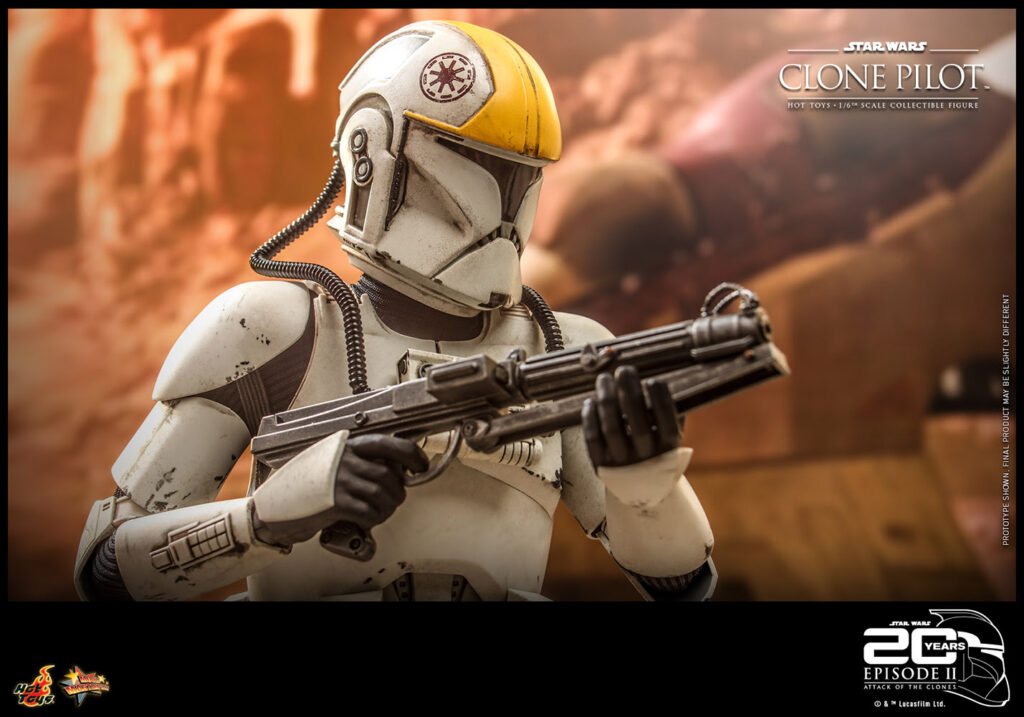 Hot Toys' new 1/6 Scale Clone Pilot Collectible Figure features interchangeable pilot helmets, highly detailed and weathered armor, two blasters, a pair of binoculars, thermal detonators, and more!


The Clone Pilot 1/6 Scale Figure is available to pre-order now, via Sideshow.

Sideshow Toys press release
Geonosis Battle Droid
The Battle Droid Figure is inspired by the droid's appearance in the arena battle on Geonosis. It features a newly developed mechanical structure with an exceptional range of articulation for posing and display. The droid's accessories include a blaster rifle, a pair of binoculars, and an interchangeable C-3PO head!


Sideshow Toys press release