Nintendo has a sleigh-load of Cyber Monday deals loaded up. The main draw are digital games, though you can nab a deal on a controller too.
Deal central
If you've been waiting for some of the best deals of the year on Nintendo's library of Switch titles, today might be your day. While the eShop always has sales happening, Cyber Monday might be the biggest and most all-encompassing of the year.
This year's selection includes games like Doom Eternal at a massive 60% off. Want more? Titles like NBA 2K22, Dark Souls Remastered, Skyrim and more are all half price.
The list is a long one, and you can take a gander below. But before we get to that, know also that there's a nice little deal on a Pro Controller. The best controller for the console is $20 off the ticketed price right now.
Act fast if you want one though, because the deal is only good today. And I mean today, as it'll dry up as of 9pm pacific time tonight. You can grab one via several online retailers.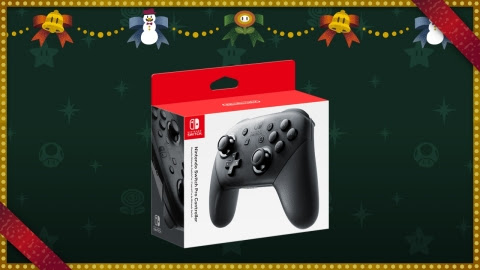 Now, here are the games: