The last Czarnian and the (kinda) evil Boy of Steel have arrived for the DC Multiverse series of action figures. Or, they will pretty soon at least.
Aliens!
Announced some time ago, two of McFarlane's hotter-anticipated figures in the DC Multiverse line have finally hit pre-order status. Of course, those would be Lobo and Superboy Prime. In a line that includes a glut of Batman-centric waves and figures, both are pretty darn welcome.
And that's not to mention that they both are looking awesome too, as Lobo comes packed with his signature hook'n'chain, and Superboy Prime includes a flight stand, and is sculpted with his armor, adapted from the Anti-Monitor in the Infinite Crisis DC Comics storyline.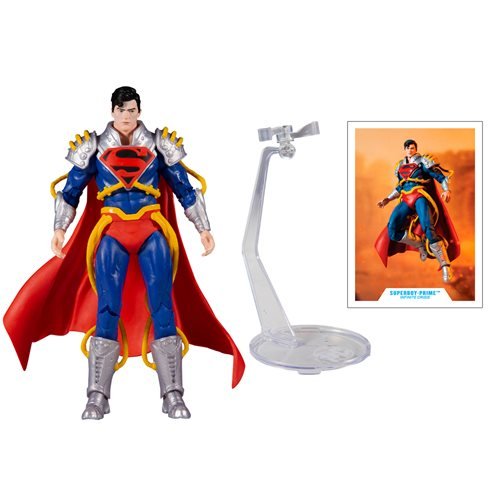 Both figures are cast in the 7″ scale, as is the rest of the line, and each includes 22 points of articulation. There's also some kind of variant happening with Lobo, though it's not clear what exactly. The preview text does get across though, that there are random variants included in this production run. Maybe it's an accessory, or a paint variant of the future itself? Who knows!
In any event both of these bad boys are set to arrive in October, and both are available for pre-order at numerous online shops today, including from our pals at Entertainment Earth.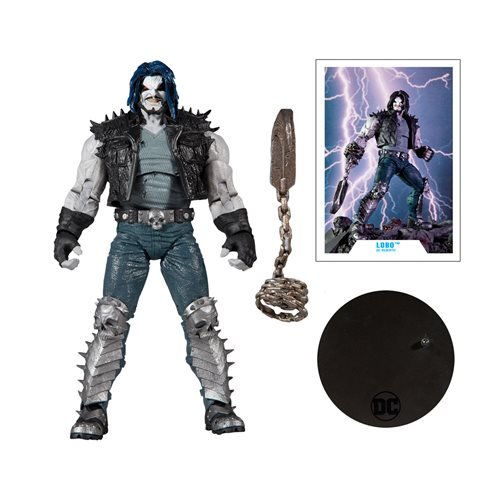 Click the below to check 'em out:
BrutalGamer will receive a small commission from any purchase made via the above links