Warner Bros' Mortal Kombat Legends sequel has a quartet of new screens, showing off Kung Lao, as well as villains Shinnok, D'Vorah, and Shang Tsung.
More than the staples
As any MK fan can tell you, Mortal Kombat's lore includes a heck of a lot of characters. Not all of those pop up in every game of course, as a few never caught on with fans, and some have seen their stories play out. But that stable provides ample fodder for a series of films. And the latest animated Mortal Kombat film, Battle of the Realms, is proof of that.
Mortal Kombat: Battle of the Realms includes the headliners of course, but also in with those are second tier kombatants like Kung Lao and Shinnok. We get looks at the animated versions of both in this week's delivery of screens from the movie, as well as the insect-like D'Vorah.
On top of that, an old friend returns with Shang Tsung, the sorcerer that started it all. Check them out below, and get ready to fight for Earthrealm when Mortal Kombat: Battle of the Realm arrives on Digital, Blu-Ray, and 4K Ultra HD Combo Pack on August 31, 2021.
D'Vorah and her creepy additional appendages prepares for battle in a spotlight match-up within Mortal Kombat Legends: Battle of the Realms. Debra Wilson (World of Warcraft: Shadowlands, MADtv) provides the voice of D'Vorah.

Warner Bros
Shang Tsung epitomizes the old "respect your elders" adage as a most worthy opponent in Mortal Kombat Legends: Battle of the Realms. Artt Butler (Her, Star Wars: The Clone Wars) reprises his MKL: Scorpion's Revenge roles as the voice of Shang Tsung.

Warner Bros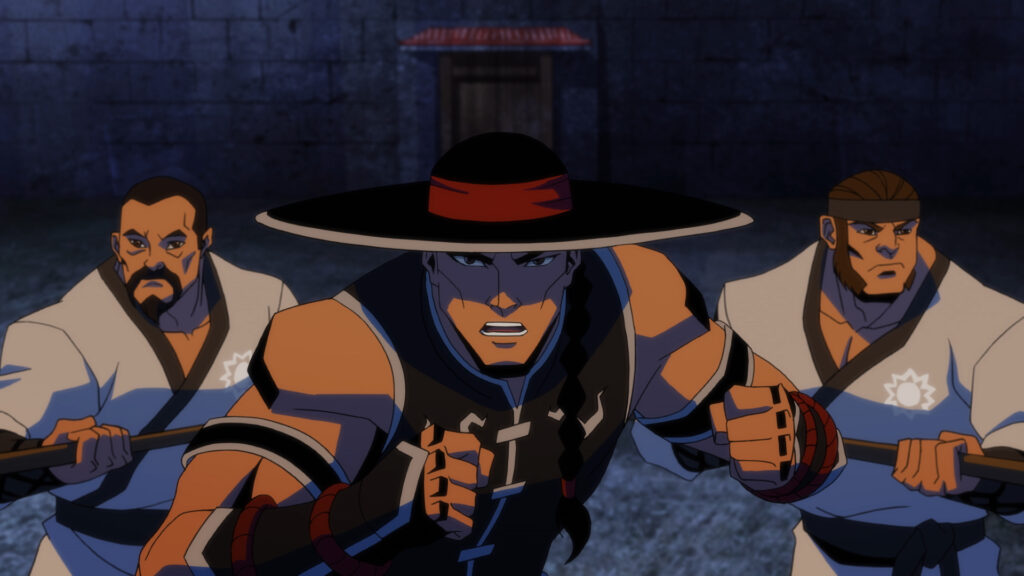 Kung Lao gets ready to use his fists in a fight – though you knkow his lethal hat will be involved at some point – in this image from Mortal Kombat Legends: Battle of the Realms. Matt Yang King (Mortal Kombat 11 video game, Trese, Justice League vs. The Fatal Five) is the voice of Kung Lao. The film arrives on Digital, Blu-ray and 4K Ultra HD Combo Pack on August 31, 2021.

Warner Bros
Never underestimate the lord of Netherrealm. Shinnok's plans involve sending Scorpion on a quest to find a mystical key – whether Scorpion wants to comply or not. Robin Atkin Downes (The Strain, Batman: The Killing Joke) provides the voice of Shinnok. The film arrives on Digital, Blu-ray and 4K Ultra HD Combo Pack on August 31, 2021.

Warner Bros