The Fantastic Four's 60th birthday is getting the all-star treatment. Issue #35 of the comic will be the centerpiece, with a special wraparound cover.
Fantastic
While it's not been quite the massive Marvel milestone that some other anniversaries have worked out to be, Fantastic Four is nonetheless turning 60. And this being Marvel Comics that we're talking about, you best believe there's a special issue to be had.
It's only fitting too, for a book like the FF, that a Marvel Comics legend is set to lend his hand. Here's what John Romita Jr. had to say about his cover illustration, and the book itself:
"I was lucky to begin my career with Marvel and now am extremely lucky to re-connect with Marvel. That's an enormous amount of good fortune. I sincerely thank all the folks up at Marvel, and Disney, who worked for this fortunate re-connection to happen.," Romita Jr. said. "To add to all this, and I hate to add a third section to my good fortune, is the opportunity to start off with a huge project, which is the 60th anniversary of the Fantastic Four! It is an honor and extreme privilege to be asked to work on this along with a friend and former collaborator, Dan Slott! Along with ink artist JP Mayer, I am looking forward to this being up for viewing in August!"


John Romita Jr.
Romita Jr.'s cover, as you can see, is of the wraparound variety. The illustration also is a unique one that showcases the Fantastic Four in four of their most noteworthy incarnations.
And yes, that includes their 'extreme' 90s looks.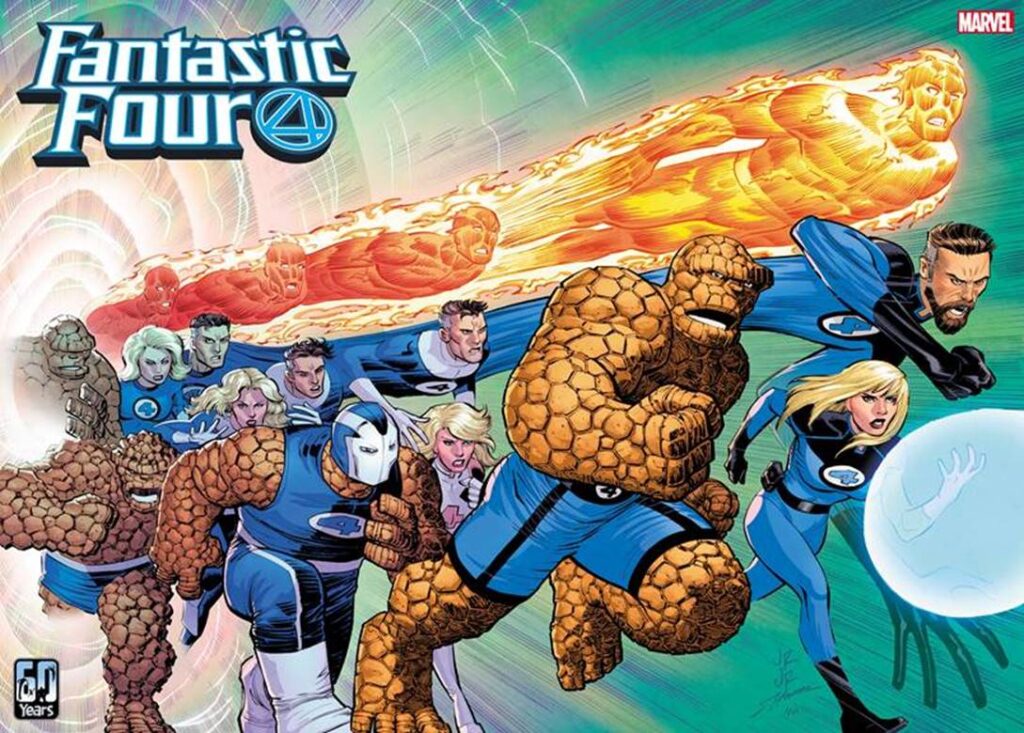 Ready to see where the future leads for the Fantastic Four? From the team of Romita Jr., Paul Renaud, Dan Slott, Mark Waid, and Jason Loo, FF #35 is set to hit stands on September 1st.