In the form of season 3 of Crash Bandicoot: On The Run!
Spyro's Back!
The legendary platforming hero Spyro the dragon will be riding once again in the newest season of free-to-play mobile game Crash Bandicoot: On the Run.
The title developed by King, Activision's mobile counterpart, the hugely popular On the Run launches its third season, Battle of the Dragons, today on the 10th of June.
Although Spyro will make an appearance, can you actually play as Spyro? It looks as though it will be in the form of a cosmetic skin for Crash – it seems this may be the closest we will get to play as the winged mascot.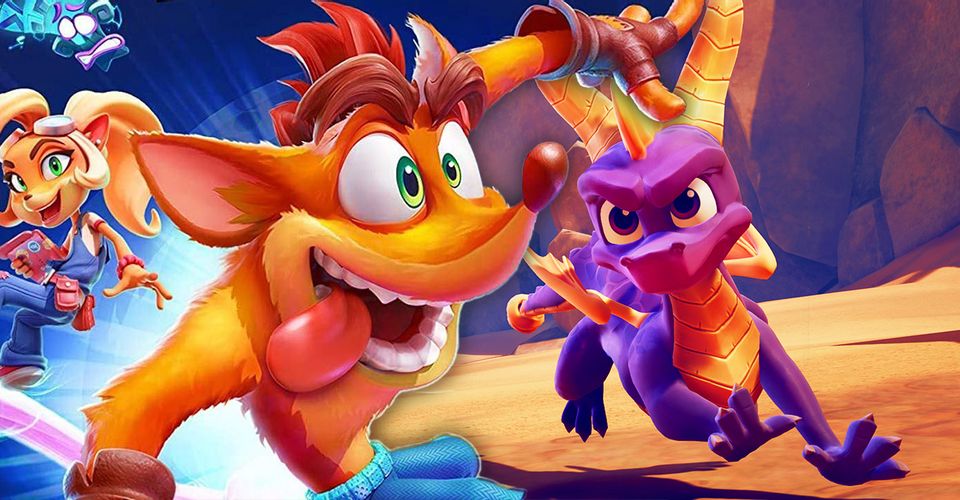 There's More
Battle of the Dragons also features an exciting new land to explore, plus the inclusion of the Spyro villains Dark Spyro, Gnasty Gnorc, N.Gin, and Koala Kong to overcome.
So, will we see a Spyro platforming flying over to consoles in the future? Or potentially another Crash Bandicoot, for that matter? It seems that despite the very successful remaster trilogy release and Crash Bandicoot 4: It's About Time selling well last year, it doesn't seem too likely.
Activision's Toys for Bob studio, which developed Crash 4 and Spyro Reignited Trilogy, is now focusing on putting all their firepower into Call Of Duty.
Nearly every single Activision studio is now working on some part of the Call of Duty franchise – raise a glass for Crash and Spyro fans. The chances of us seeing a new installment from either franchise are looking very slim for the near future – maybe one day.