The Saints' 3rd open world adventure is back once again, as Saints Row The Third has a second 'remaster', this time for the current round of consoles.
Triple trouble
Yes, again. Saints Row The Third has returned for the 3rd time… I guess? The first time was in the Xbox 360 era of course, and brought the titular gang back for more of the open world action fans had become accustomed to. So that was the first time.
The second round came after the glory of Saints Row 4, which I maintain is still one of the best open world titles of all time. That game had everything I could have hoped for and made SR into a sci-fi romp. But I digress, because the point here is that SR3 was back again, this time in the last generation of consoles that we just transcended. Thought it was the same game, it of course had a shiny new coat of paint.
Cue the Xbox Series X|S and PS5, and guess who's back? Back again? Saints Row 3 is back. Tell a friend.
Is it worth your time? Well, have you played through it recently? Then probably not. If you haven't though, or if you've never played it, then oh hell yes it's worth you time.
I"ll explain, but first a bit about what's happening in SR3.
The Saints are in trouble
I'm going to assume you haven't played SR3 before for this section, and fill in some blanks. Basically, The Third Street Saints are a street gang in a city named Steelport. Or, they were.
After SR2, the Saints blew up in a big way. The gang dominated their city, making ridiculous amount of money and finding fame to boot. With that, they went semi-legit. Kinda.
All of that though, came to a crashing end when something called the Syndicate came a-calling. The Syndicate strips the crew of everything when the game begins, and busts 'em down to basically nothing. That, of course, is the point of the game.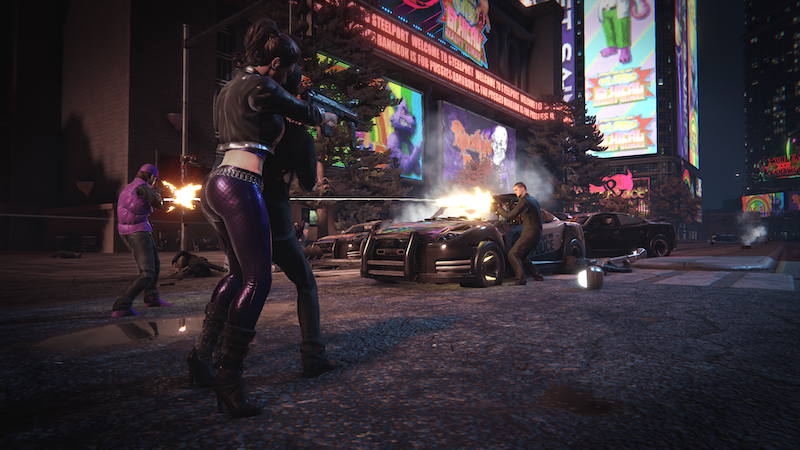 As leader of the Saints (and you can create your own character with a still-awesome creation suite), it's up to you to bring them back to prominence. Along the way, you'll have to defeat rival gangs, and knock over the big-bads themselves.
Oh, also, it's ludicrously over the top in every way, and can be incredibly funny. Saints Row doesn't take itself seriously in the least. It's all about crude dialog, massive explosions, and causing as much collateral damage as possible. If GTA is satire, SR is pretty much a screwball comedy.
Playing like a king
I'm pretty sure that the gameplay in Saints Row The Third hasn't changed a bit since the title's first run. I honestly can't compare it, since I never played the original release, but this feels like the first SR (which I have played), and is honestly pretty familiar open-world stuff.
If you've played one before (and come on, you have), then you should be snatching cars (and lots of other conveyances), blasting (other) bad guys, and making your way around town without issue. It's straightforward stuff, with little kibble to the mechanics.
You do have stuff like acquiring new safehouses and buying properties though. The latter gives you income and discounts too, so you're definitely going to want to take advantage of that. Additionally, there are a bunch of activities that you can partake in around the city's large sandbox. Those include escort missions, all-out assaults against other gang's operations, and even rampages with tanks. Yes, tanks. That's how the Row operates.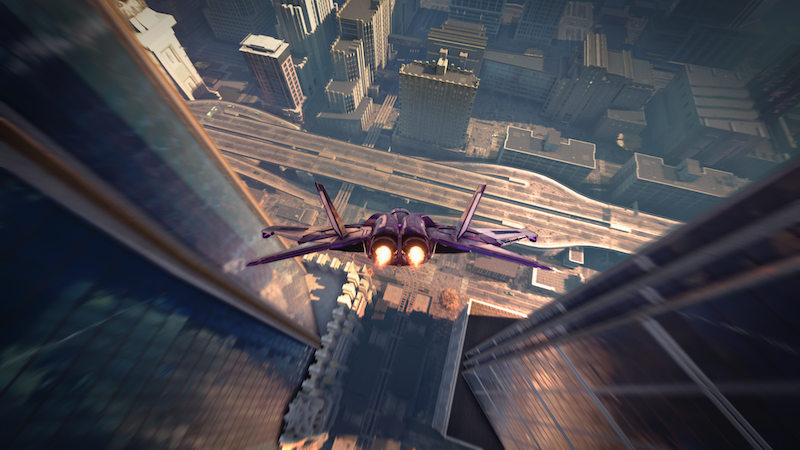 Aside from all of that though, the meat and potatoes are the story missions. These further along your re-conquest of Steelport, and are generally pretty fun with a good spread of activities.
Finally, the good stuff
Okay, okay. I get you. You already know all of that other stuff and you're really just interested in seeing the difference in the visuals. That's kind of the hook here with Saints Row The Third Remastered after all, so I dig.
Just to reiterate, I haven't played much of this game before. Not that I haven't played it at all, since I picked it up for Switch when it came out a few years ago. I logged a handful of hours then, but that's it.
While I'm sure this new remaster looks a ton better than other consoles', earlier editions, I can definitely tell you that it's head-and-shoulders better than the Switch version.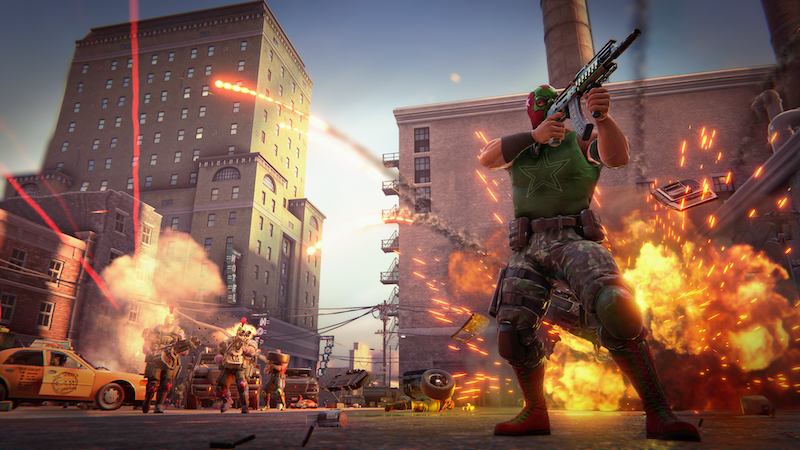 This new repaint of SR3 has both improved framerate and 4K resolution. Of course, the loading speeds are divine too, taking a few seconds to load up new missions etc. While the Series X is able to provide both speed and resolution, the console's S model has a split option. The Series S gives player the choice of playing with 60fps or 4K visuals. The PS5 has a tailored option as well, with "activities" support.
But regardless of what you've played of SR3 before, the Remaster is gorgeous. Yes you do need a 4K TV in order to take advantage of that new inclusion, but providing you do, you're in for one awesome looking playthrough. The world of Steelport has never looked better, with gorgeous day night cycles set against a beautiful cityscape.
I will add that it's not without issues though. There's still a lot of pop-in, which is decidedly last-gen feeling, and there are visual oddities with elements like rainfall and swimming. Not that you should go for a dive in Steelport's harbor, but providing you do it with the light hitting in just the right way, you're going look like you took a dip in orange and yellow paint.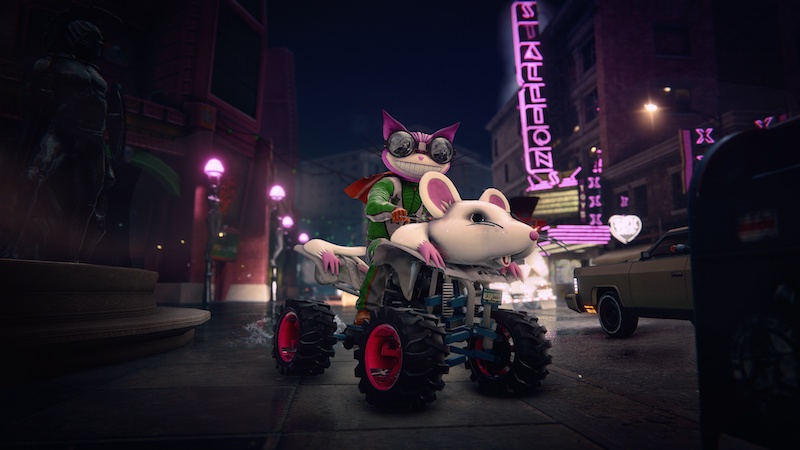 Still, Saints Row The Third Remastered is a looker in many ways. Other than the above, and the fact that its streets are sparsely populated (also a last-gen artifact), it looks like a modern day open-worlder.
Overall
It is extremely tough to dislike Saints Row The Third Remastered. It's just a ton of fun, and now thanks to the silky-smooth framerate and 4K support, it's once again a great looking game.
Still, if you've played a ton of it before, there isn't much of a reason for you to return. Unless you can take advantage of Smart Delivery, and just fire it up to poke around, this is the same game that you played already.
If you haven't played this one before though, I whole-heartedly can recommend you check it out. It's loads of fun, looks great, and has a Horde Mode called Whored Mode. I mean come on, what's not to like?
A copy of Saints Row The Third Remastered was provided by Deep Silver for this review
Saints Row The Third Remastered
Release date: May 22nd, 2021
Platform(s): Xbox Series X|S (reviewed), PS5, PC
Published by: Deep Silver
Developed by: Sperasoft
MSRP: $39.99 USD
Saints Row The Third Remastered
Premise - 85%
Gameplay - 80%
Presentation - 83%
Saints Row The Third Remastered brings the Saints back in style. With 4K resolution and up to 60fps, the game's never looked better. True, SR3 still suffers from a few relics of generations past, but it looks great overall and it's still tons of fun. If you're gonna play SR3, this is the one to get.