One of the greatest and best-loved Elseworlds Batman tales is joining the One:12 Collective. Gotham by Gaslight Batman is ready for your pre-order.
19th century knight
Originally published way back in 1989, Gotham by Gaslight was a watershed book for DC Comics' Elseworlds line. If you don't know what that was, it was basically DC's 'alternate reality' imprint, like a series of what-if's. It had some incredible titles too, including Red Rain.
Again though, Gotham by Gaslight was right there with the best of them.
Taking place in the 19th century, Gotham by Gaslight depicts Batman's debut just as Jack the Ripper arrives in Gotham City. Working with Inspector Gordon, Batman discovers the identity of the Ripper and uncovers the truth behind his parent's death.

Mezco Toyz
Pretty cool, huh? But as great as it was, there haven't been very many collectibles to come out of it. Though you might not need more than the figure that Mezco is about to unleash.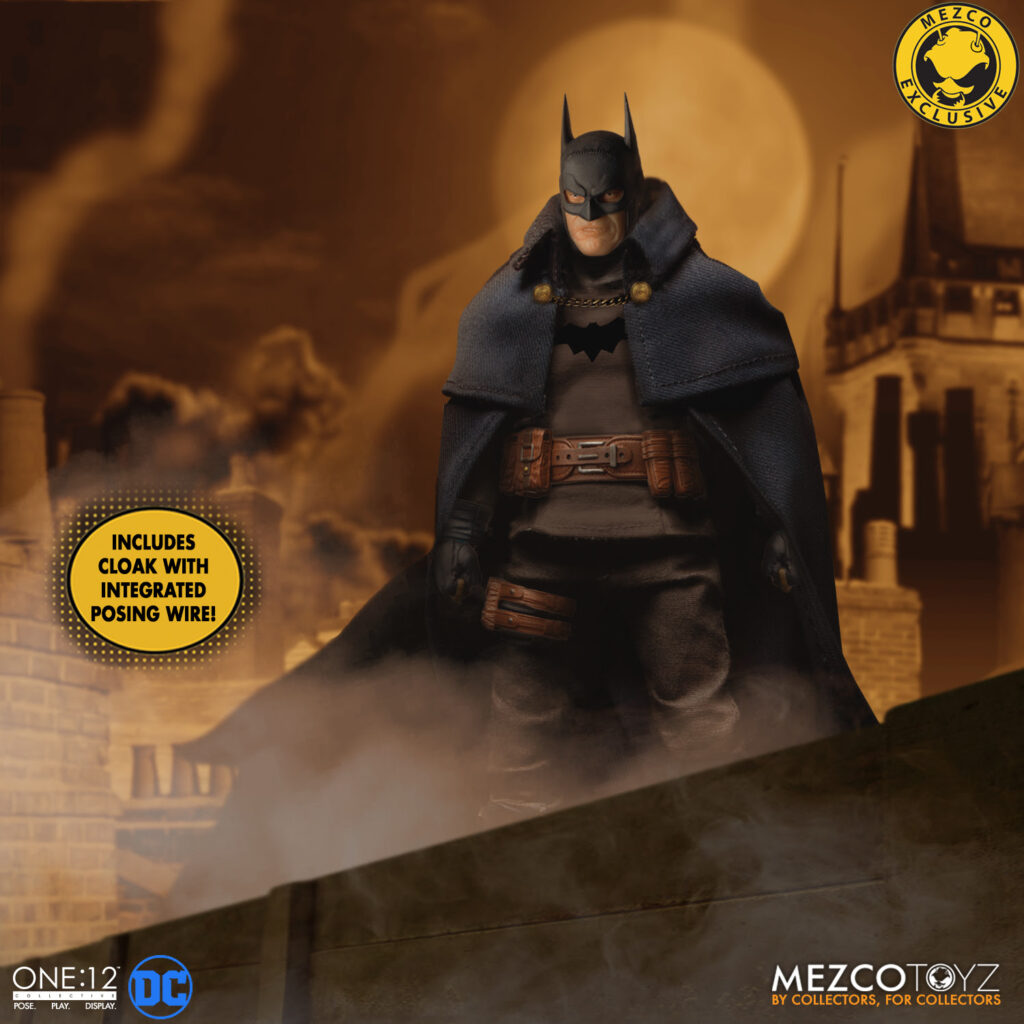 Joining the One:12 Collective in the first quarter of 2022, is Batman himself, and you better believe he's a doozy. This Bat is absolutely packed with gear, and sports the usual excellent articulation and sculpting that the One:12 is known for.
Gotham by Gaslight Batman is available right now for pre-order, and is priced in at $115 USD. That might seem like a lot, but you seriously have to see all the stuff that he comes with.
THE ONE:12 COLLECTIVE BATMAN FIGURE FEATURES:
One:12 Collective body with over 30 points of articulation
Three (3) head portraits
Hand painted authentic detailing
Approximately 17cm tall
Ten (10) interchangeable hands

One (1) pair of fists (L & R)
One (1) posing hand (L)
One (1) holding hand (R)
One (1) karate hand (R)
One (1) knuckleduster fist (R)
One (1) pair of gripping hands (L & R)
One (1) pair of knife holding hands (L & R)
COSTUME:
Cowled head
Cloak cape with integrated posing wire
Double-breasted coat with chest insignia
Utility belt
Thigh satchel
Riding pants
Knee-high boots with guards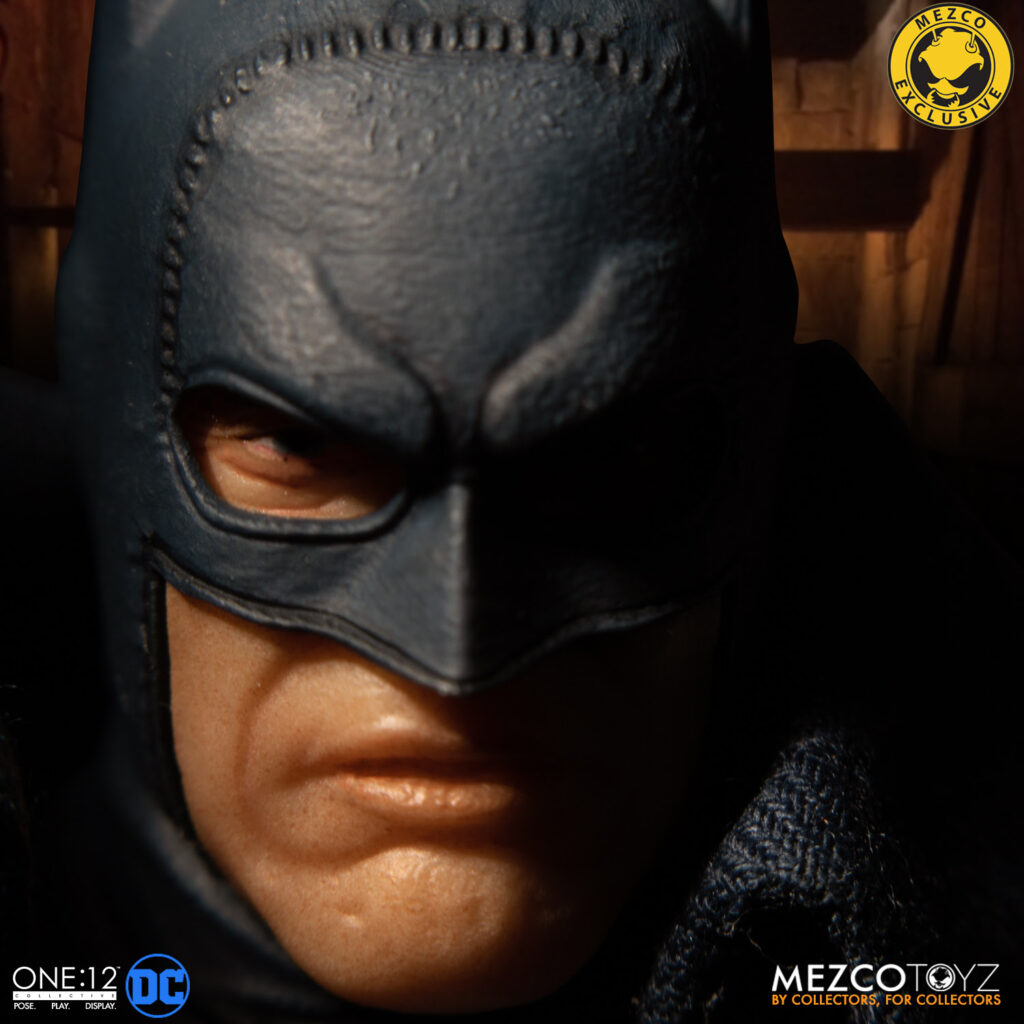 ACCESSORIES:
One (1) One:12 Collective Glider
One (1) pair of goggles
One (1) cowl
Six (6) throwing knives
Four (4) foldable Batarangs
One (1) grappling hook with rope
One (1) One:12 Collective display base with logo
One (1) One:12 Collective adjustable display post