A collected edition of Dark Horse's older Overwatch comics and some brand new tales is in the works with the Overwatch Anthology: Expanded Edition.
Expanding lore
Blizzard's Overwatch continues to be a pretty interesting game, in terms of narrative. The game is a multiplayer-only shooter, that honestly seems pretty free of story-content of any kind. At least, it does as a non-fan.
Blizzard though, has turned out a number of cinematic videos that filled in the world's lore, and Dark Horse Comics has done the same with the printed page. So maybe it's kind of a 'if you want it' kind of thing.
And on that note, if you want some Overwatch stories, then you might want to take a look at what the previously mentioned publisher is cooking up. The new book will combine already published issues of Dark Horse's Overwatch one-shots, plus fresh and never before seen stuff. Wrap all of that up in a new cover from Bengal, and you have Overwatch Anthology: Expanded Edition.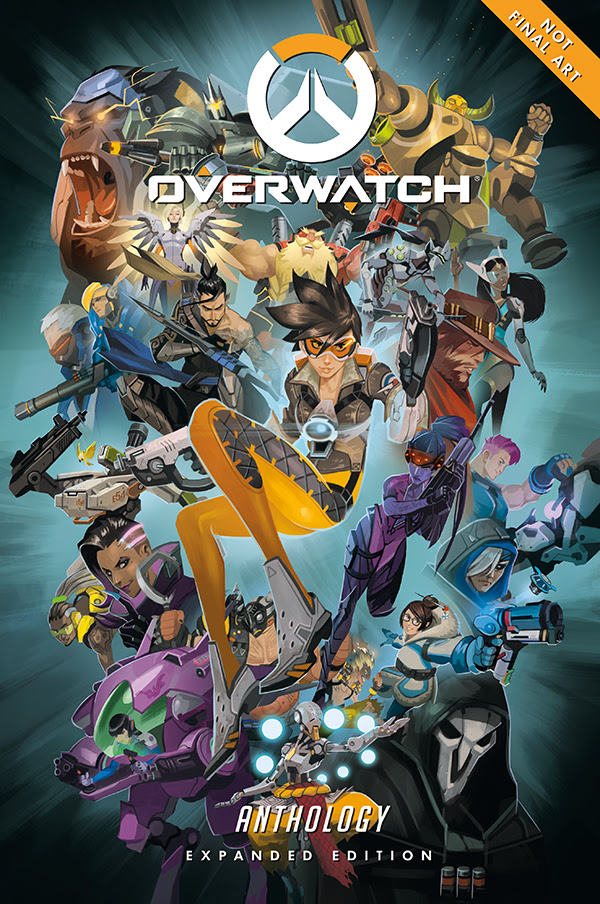 In this exciting comic series, explore the backstories and motivations behind Overwatch's most popular heroes—from Ana to Zarya! This updated hardcover anthology now collects all of Blizzard Entertainment's existing digital Overwatch comics from an all-star lineup of creators, including Ryan Benjamin, Matt Burns, Robert Brooks, Micky Neilson, Nesskain, Bengal, and more. Whether you're starting in bronze or a Grandmaster, this expanded anthology adds over fifty pages of new comics and behind the scenes content, making it an essential companion to the Overwatch universe!

Dark Horse Comics
Just in time for the Holidays, Overwatch Anthology: Expanded Edition is set to arrive in stores on November 23rd, 2021.