Dark Horse Comics is getting a fresh Witcher adventure ready for print. Witch's Lament starts this May, and will feature Geralt in the starring role.
Fired up
As a video game series, The Witcher from CD Projekt Red might be done. We haven't heard much about it since the expansions for The Witcher III wrapped up after all. And even if it does continue, it'll likely be without series star and title character Geralt.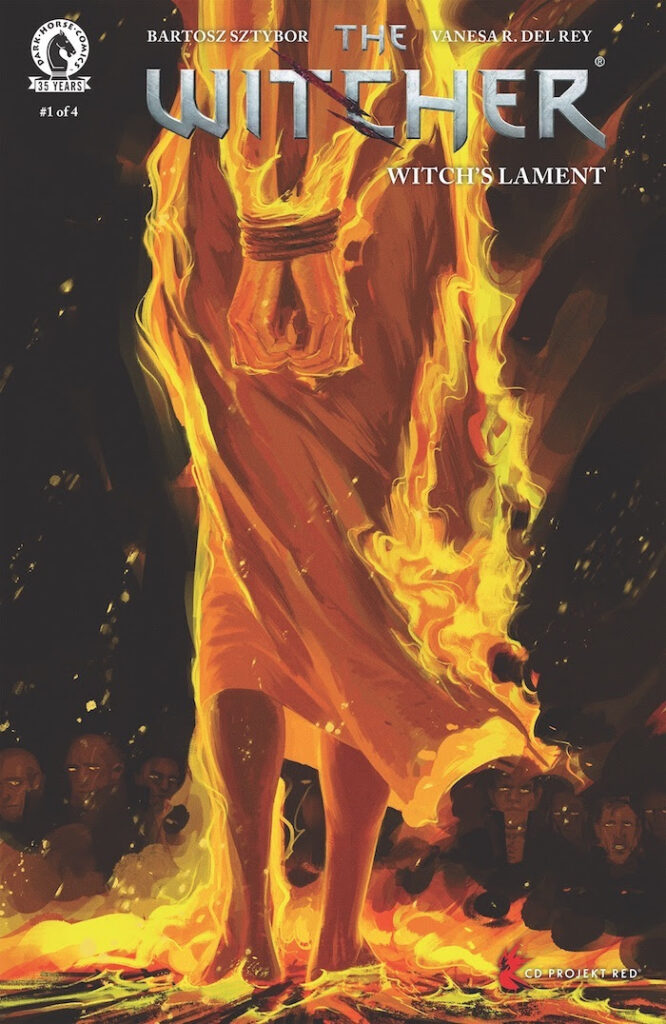 That however, does not apply to the Dark Horse Comics series that takes advantage of the popular RPG's world. Dark Horse has announced a brand new series, that'll kick off this May with the first issue of The Witcher: Witch's Lament.
The Witcher: Witch's Lament follows famed witcher Geralt after a routine hunt. But when the captured witch is burned at the stake, Geralt is haunted by images of her death, and a harrowing warning begins to take shape. Soon, Geralt finds himself drawn into the mystery surrounding this heinous persecution.

Dark Horse Comics
The issue, landing in stores on May 26th, will be the first of 4 planned issues. It'll feature the talents of artist Vanesa R. del Rey, colorist Jordie Bellaire, and letterer Aditya Bidikar. So who's the writer? Well that'd be one of CD Projekt Red's own; writer and narrative manager Bartosz Sztybor.
So if you like the games, chances are you might dig what Sztybor is cooking up for Witch's Lament.