It's a pretty solid Download week for Nintendo gamers, with the Capcom Arcade Stadium, Curse of the Dead Gods, Persona 5 Strikers and lots more.
It's like Christmas in February
Yes, it's a big week for the Switch alright, with a surprising amount of new content that's worth talking about. That starts off though, with something that was just announced at this week's Nintendo Direct. Of course, I'm talking about the Capcom Arcade Stadium.
Available in a semi-a'la carte format, or as an all-encompassing purchase, Capcom's latest Switch endeavor is a compilation of their arcade titles. Now there's plenty of stuff missing, so those looking for more niche Capcom cabs to be included might be disappointed. But if you're a Capcom fan who's looking for their bigger and better known classics, this one might be for you. As a sampling, you get Street Fighter titles in there (natch'), plus the likes of Final Fight, Strider, and Commando.
And again, you don't have to get all the games if you don't want to. Packs are available separately, Ghosts 'n' Goblins is a standalone possible addition, and you get 1943 for free. So you can try out the interface on the house if you like. Again though, it's far from alone this week.
Also hitting the Switch, or out now, is Persona 5 Strikers, Curse of the Dead Gods, and the usual cadre of smaller releases. Check out the full listing below.
Nintendo eShop on Nintendo Switch
Capcom Arcade Stadium – Dozens of Capcom's most beloved arcade classics are on Nintendo Switch as part of Capcom Arcade Stadium. Rewind gameplay, adjust game speed or difficulty, and select from a variety of display options to relive that sweet arcade goodness. Get 1943 – The Battle of Midway for free, then purchase game packs or the standalone Ghosts 'n Goblinsadd-on to build your collection.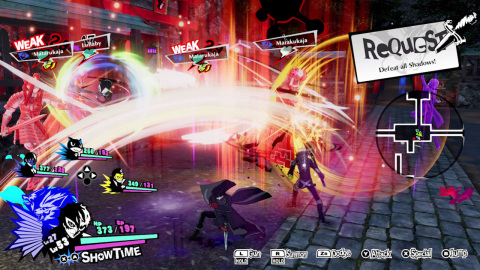 Persona 5 Strikers – Join the Phantom Thieves and strike back against the corruption overtaking cities across Japan. A summer vacation with close friends takes a sudden turn as a distorted reality emerges… Reveal the truth and redeem the hearts of those imprisoned at the center of the crisis!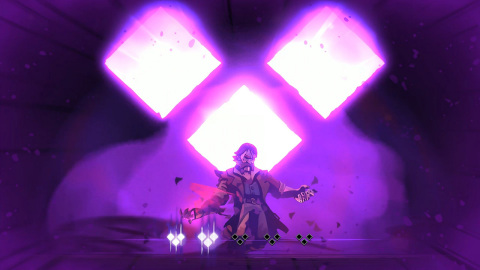 Curse of the Dead Gods – Your desire to seek untold riches, eternal life and divine powers leads to this accursed temple, a seemingly-infinite labyrinth of bottomless pits, deadly traps and monsters. Your greed will lead you to death, but that is not an escape. Rise to fight again. Delve deeper again. Defy the malignant deities that linger in this place. Battle through hordes of enemies in dark, cavernous passages filled with traps and secrets of all sorts – fire-spewing statues, explosives, hidden spikes and worse. Collect mystical Relics and an arsenal of weapons to make yourself unstoppable. Corruption builds in you with every step – encourage or ignore it, but each powerful curse can be a double-edged sword.
Project TRIANGLE STRATEGY (working title) Demo – Recently announced in the latest Nintendo Direct, this new tactical RPG from SQUARE ENIX is launching for Nintendo Switch in 2022 … but you can try out a free demo for the game now!
Digital Spotlight

Super Smash Bros. Ultimate – There's never been a bigger cast of characters or a better time to jump into the ultimate brawl! Super Smash Bros. Ultimate features a giant lineup of video game icons duking it out in fierce battles that take place across dozens of signature locations from throughout gaming history. It also includes more than 1,000 music tracks from classic gaming franchises, cementing its legacy as the ultimate tribute to gaming's past and future. Plus, with the Fighters Pass Vol. 2 DLC, which can be purchased for $29.99, you'll also get access to Min Min from the ARMS game, Steve & Alex from Minecraft and Sephiroth from the FINAL FANTASY series, as well as the recently announced Pyra/Mythra and two more yet-to-be announced fighters as they release. Super Smash Bros. Ultimate is currently available in Nintendo eShop.
Activities:
Nintendo eShop sales:
Nintendo eShop on Nintendo Switch, Nintendo 3DS and Wii U
Also new this week in Nintendo eShop on Nintendo Switch:
Also new this week in Nintendo eShop on 3DS:
* Offer valid from 1/31/2021 at 9:00 p.m. PT to 2/28/2021 at 11:59 p.m. PT. Gold Points are awarded based on the amount you pay (excluding tax and any points or discounts used) and have no cash value. Bonus points will be issued within 14 days of purchase, are earned based on the original list price of the game on Nintendo eShop, and will vary by country and currency. A Nintendo Account is required to receive and redeem My Nintendo points. Terms apply. https://accounts.nintendo.com/term_point.