Classic blasting action is back, as the iconic side-scrolling series returns. R-Type Final 2 is heading to a western release, and will land this April.
Mashing
First announced last October, R-Type is returning to consoles and the PC. Kind of surprising though, is that the newest entry in the long running series is a numbered-sequel.
Though we don't know anything about a story, R-Type Final 2 is the follow-up to R-Type Final. That game appeared on the PS2 way back in 2003. So yeah, this one's been a long time coming.
Published by NISA, the game will be launching on April the 30th. You can expect to see it arrive for the PS4, Xbox One, Switch, and PC, and yes you can expect a few different editions. Of course, there'll be a standard version. If you want to get a little more 'collector-y' though, you'll have two options.
The first is the Inaugural Flight Edition, though there's also a more typically-named Limited Edition. Both are pretty stacked with goodies, and should make R-fans happy.
Check 'em out below and then order up, as both of them are available for pre-order right now.
Inaugural Flight Edition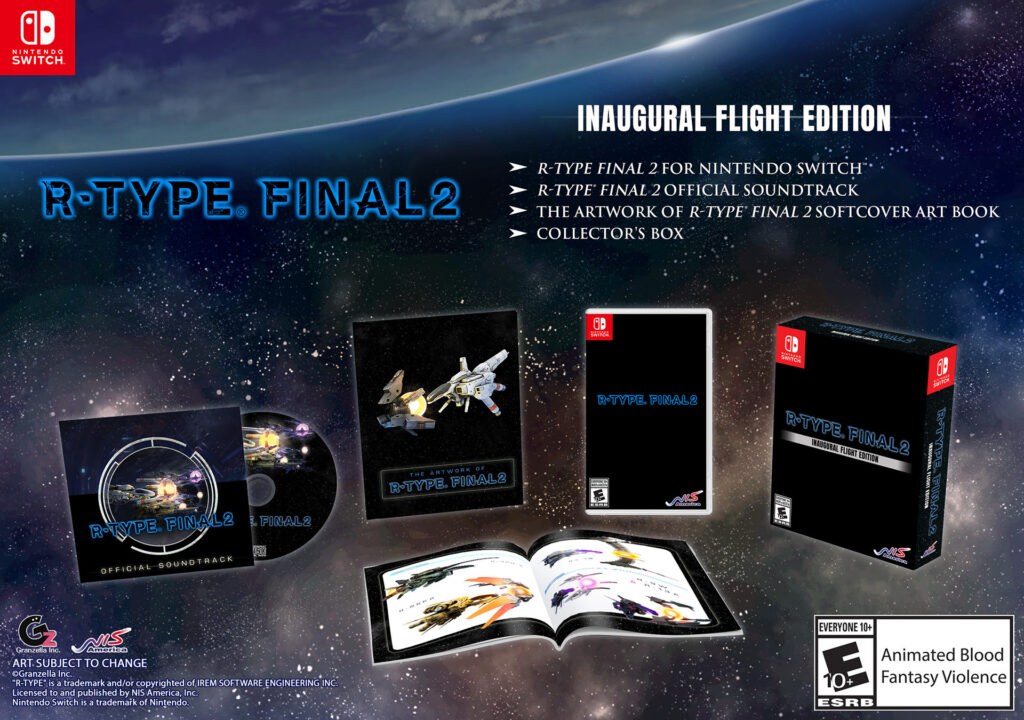 R-Type Final 2 for Nintendo Switch™/PS4™/Xbox One/Xbox Series X|S
R-Type® Final 2 Official Soundtrack
The Artwork of R-Type® Final 2 Softcover Art Book
Collector's Box
Available at Amazon | GameStop
Limited Edition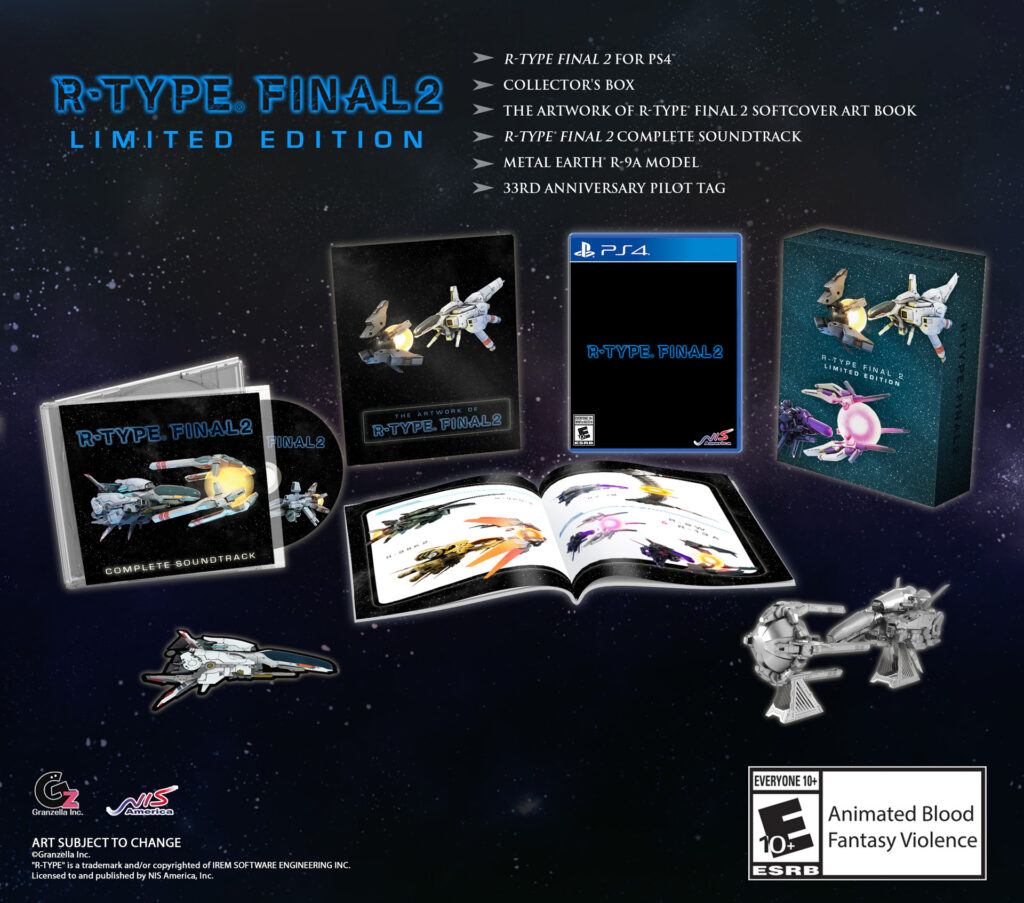 R-Type Final 2 for Nintendo Switch™/PS4™/Xbox One/Xbox Series X|S
R-Type Final 2 Complete Soundtrack
The Artwork of R-Type Final 2 Softcover Art Book
Metal Earth® R-9A Model
"33rd Anniversary Pilot Tag" Dog Tag
Collector's Box
Available at NISA Online Store