Dark Horse has been on a roll with Hellboy collections, and this one might be the coolest yet. Hellboy Universe: The Secret Histories hits summer '21.
The Universe expands
Dark Horse Comics has a new line of books playing off of one of its greatest characters – Hellboy. If you missed the news, creator Mike Mignola's hellish hero is the subject of a brand new line.
The graphic novel set explores the character's world through a series of hardcover, collected editions. We've seen a few of these announced so far, and today brings another with Hellboy Universe: The Secret Histories.
It just might be the most interesting one yet, with stories that cover Rasputin, the Sledgehammer armor, and the Visitor.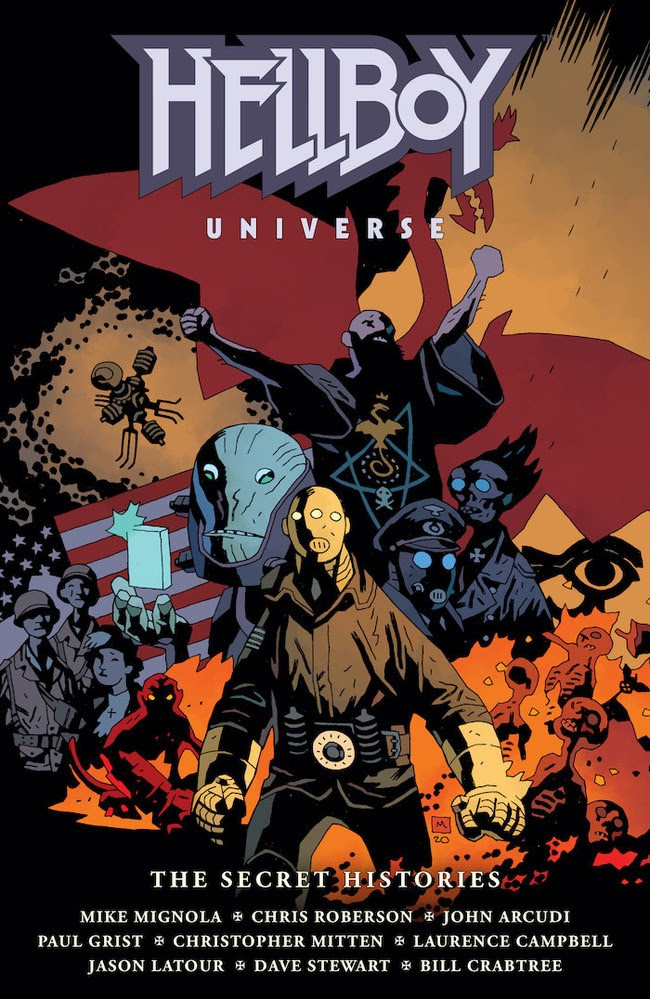 Fans of the Hellboy universe know that Rasputin is the man responsible for bringing Hellboy to Earth, but when did the mad monk find his calling to bring about Ragna Rok? Following his iconic appearance in Hellboy: The Conqueror Worm, how did the mysterious Visitor stay hidden on Earth for so long? Where did the legendary Sledgehammer armor really come from? HELLBOY UNIVERSE: THE SECRET HISTORIES collects in hardcover for the first time three acclaimed stories that shed new light on the hidden corners of the Hellboy universe: Rasputin: The Voice of the Dragon, Sledgehammer 44, and The Visitor: How and Why He Stayed. 


"We have so many corners of this world that are unexplored in Hellboy's main story," said Hellboy editor Katii O'Brien. "In these volumes, we pull at some of those threads. These aren't just origin stories meant to explain a mystery or fill in a hole, these are rich stories on their own that show how varied and colorful this world is."

Dark Horse Comics press release
Get ready for some deep lore. Hellboy Universe: The Secret Histories lands on book shelves this coming June the 15th. The volume will be priced in at $39.99 USD, and you can pre-order a copy right now. Grab one via Amazon, Barnes and Noble, or your local comic shop.