From Dark Horse Comics and Dave McKean, comes the writer's first creator-owned tale. Raptor tells a pair of stories, across two worlds.
Inter-dimentional
If the name Dave McKean strikes a cord, there's a reason. McKean has been active in the entertainment industry for a long while, producing some of the most legendary stuff around.
As an artist, his work in comics is frankly legendary. His is a catalog that includes books like Arkham Asylum, Mr. Punch, Hellblazer, Sandman, and more. Now he's creating his very first creator-owned graphic novel, coming up from Dark Horse.
The book is entitled Raptor, and tells two distinct stories. The first follows a monster hunter that's for hire in a medieval fantasy world, while the second is based in a version of our own reality.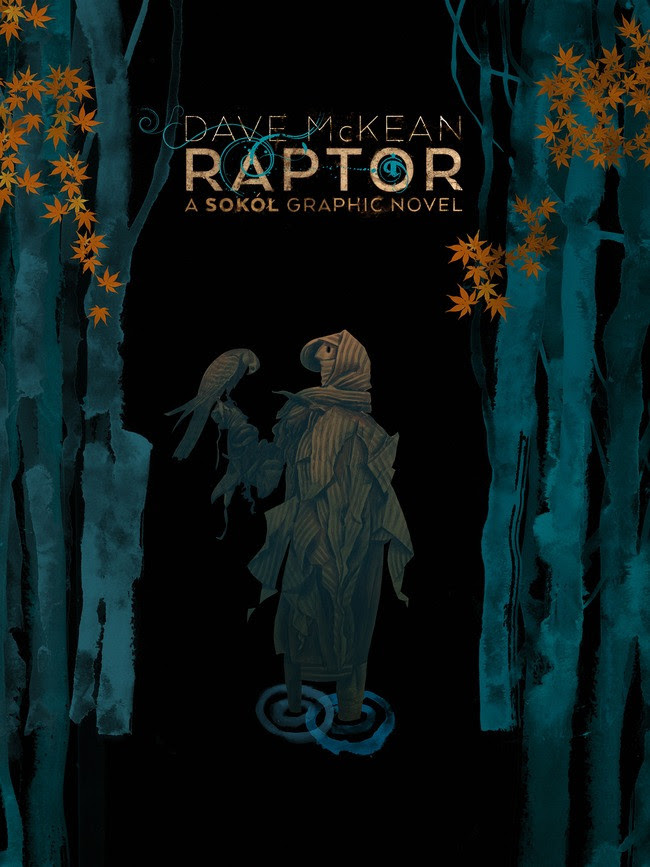 Raptor flickers between two worlds and two conflicted souls: Sokol wanders a feudal fantastical landscape hunting monsters for those that can pay, and Arthur, a writer of supernatural tales in 19th Century Wales, mourning the passing of his young wife and dabbling in the supernatural in the vain hope of seeing her again. They both exist in the twilight between truth and lies, life and death, reality and the imagination.

Dark Horse Comics press release
Quite a split there, huh? Seeing how the two stories come together, presuming they do, should be interesting to say the least. And all of it will happen with the visual backing of McKean's own art. Something to look forward to there.
Raptor: A Sokol Graphic Novel is set to hit retail on July 7th, 2021 in two flavors. A standard version will be out of course, but so will a Limited Edition. That one will be one to watch for fans of McKean, as it will include "an exclusive signed tip-in illustration that is a perfect addition to any fan's Dave McKean collection."
Both versions of Raptor will clock in 128 pages. The standard version will be priced in at $29.99 USD, while the Limited Edition will be $99.99 USD.