If you've ever dreamed of wielding the Havoc Staff of Eternia's Lord of Destruction, you're about to get pretty close. Factory has a replica on the way.
I am the overlord of evil
Yes you too can be the Overlord of Evil, or at least a reasonable facsimile thereof, with Factory's newest replica. Straight from Masters of the Universe's Snake Mountain comes Skeletor's Havoc Staff.
This massive replica measures in at an incredible 81″, which is almost 7 feet tall. The staff will ship in 4 pieces, so there's some assembly required, though it certainly doesn't seem like it's going to be too tough of a job.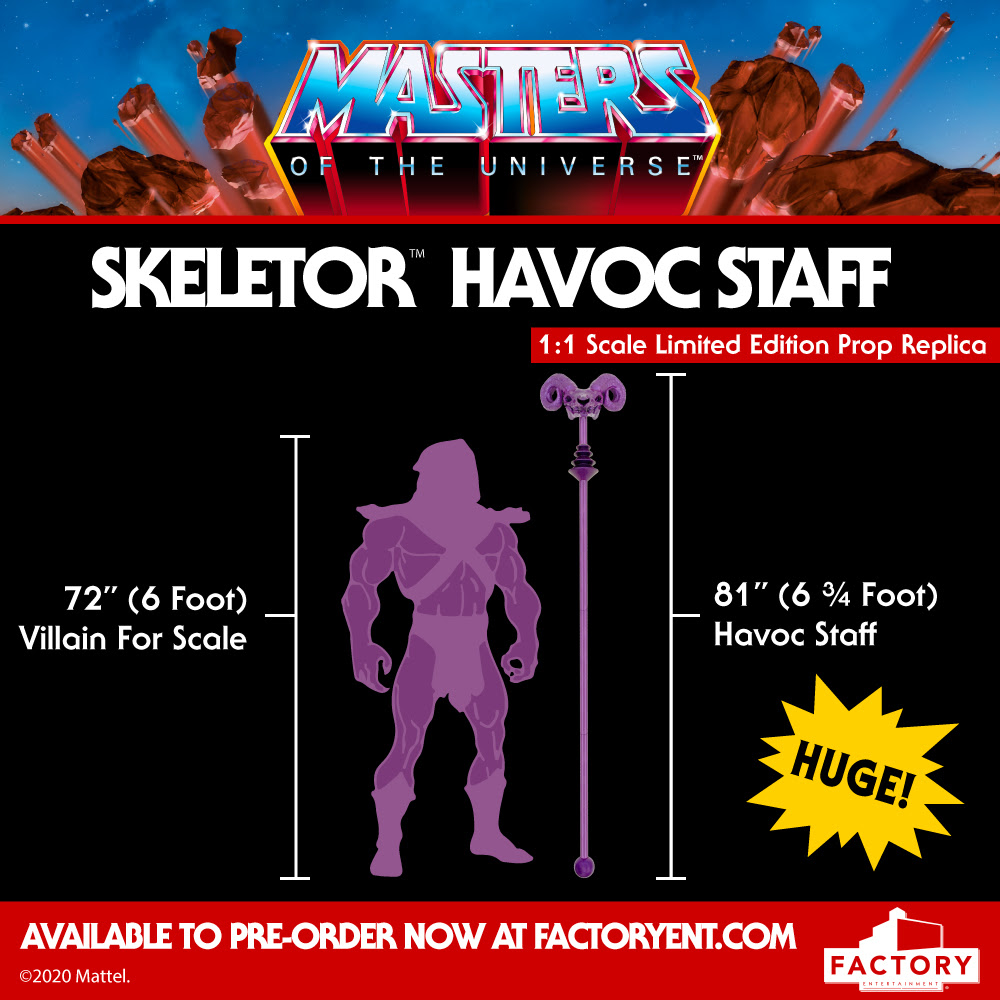 And once put together, the all-metal staff is impressive, not to mention almost exactly as fans of the classic cartoon might remember. I say "almost" because there's a little bit of re-engineering of the look happening.
Factory says that they've tried to make the Havoc Staff look like more of a real-world item than one directly from the toon.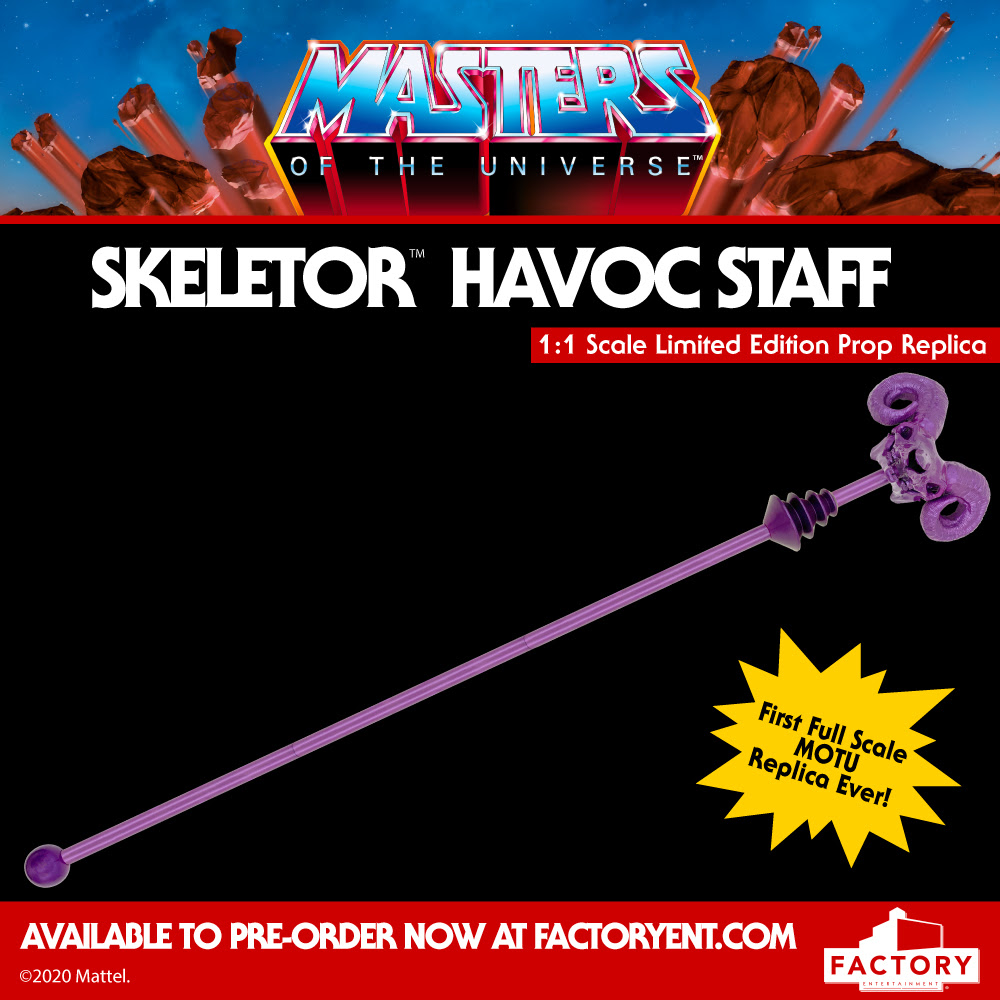 This replica realizes Skeletor's signature accessory as a real-world item. In doing so, Factory Entertainment's artisans have 'unearthed' a stunning artifact that bridges the realms of fantasy and reality.

Factory press release
It's not hard to see that design influence in the finished product. The staff definitely has a more realistic edge to it, specifically in the design of the skull. Pretty cool stuff.
Of course, none of this comes cheap. Then again, nothing ever does when you're talking about higher quality replicas. The Havoc Staff is priced at $549.99 USD. There is an early-bird discount though, that'l knock the cost down a bit, bringing the staff to $499.99.
You can check it out here on Factory's online shop.