Nintendo held a surprise Nintendo Direct Mini yesterday, and it was loaded with big names. Games announced cut a wide swath, from RPGs to puzzlers.
Mini?
In terms of what Nintendo showcased yesterday at their Nintendo Direct "Mini", it wasn't living up to the name at all. When I think "Mini", I think smaller releases, but that was the exact opposite of what was talked about.
Okay, sure, none of this stuff is exactly blockbuster material, but some big names indeed were on display. That includes games like Kingdom Hearts: Melody of Memory, Final Fantasy Crystal Chronicles Remastered, and even a Rocky/Creed title.
Some good stuff to peruse for sure, though you may have to wait a while, depending. That's because some of it isn't heading to the Switch till next year.
Here's what's coming up:
Just Dance 2021: The Just Dance series is back with its newest installment, Just Dance 2021! In this latest entry in the popular dance series, players can move to 40 hot new tracks, including songs from popular artists like "Don't Start Now" by Dua Lipa and "Feel Special" by TWICE. Players can even team up in co-op mode! Just Dance 2021 launches for Nintendo Switch on Nov. 12.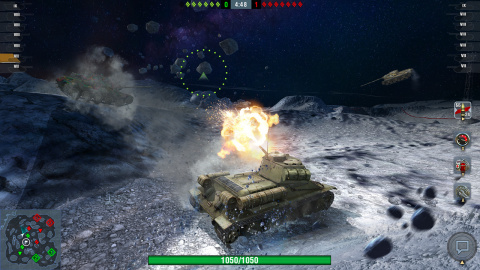 World of Tanks Blitz: In this epic free-to-play online multiplayer game, players pilot more than 350 unique and exclusive combat vehicles with thoroughly elaborate 3D models. Historically accurate vehicles, experimental tanks based on blueprints of famous engineers, armored monsters from popular alternative universes – here they fight together! World of Tanks Blitz is available now for Nintendo Switch. New players who log in to World of Tanks Blitz on the Nintendo Switch system prior to Sept. 9 can collect a special free gift from the in-game shop that includes a T2 Medium tank, three days of premium account access, 1,000 gold (in-game currency) and an exclusive avatar. 
FUSER: From Harmonix, the creators of Rock Band™, comes FUSER™, a non-stop digital music festival in which players control the music. In the next evolution of music gaming, players combine elements of songs from some of the world's most popular artists to create amazing mixes, or partner with friends on epic collaborations. FUSER launches for Nintendo Switch this fall.