Board game/card battler Faeria arrives on the Switch this week, along with the first Neo Geo Pocket games to grace the console, and much more.
Board games come to life
The Nintendo Download makes a special point of saying how Faeria's play-space is a board is a "living board". And honestly, for what it is, the game actually looks like it might be kind of cool.
I'm not a fan of the genre in the least, but Faeria looks fairly detailed and has a nice pop of color to it. Seems like something that card-battler fans might want to check into.
Other than that, we also get the first Neo Geo Pocket games from SNK for the Switch. Those arrive in the form of cute lil' fighting games Samurai Showdown! 2 and Kind of Fighters R-2.
Then there's also Lynn, which is a puzzle-platformer, according to the press release. It's a title that seems to feature some simple, yet attractive visuals. And it's alleged to get you thinking too, always a good thing.
If none of the above float your boat though, there's plenty more. This week is a pretty full one for the Switch (and there's even a 3DS game).
Nintendo eShop on Nintendo Switch
Faeria – With its unique living board, the Faeria game will challenge you with truly strategic card battles. Craft your deck, shape the battlefield and fight for victory! A strategy game like no other, build exciting decks and shape the battlefield as you fight epic battles. Raise mountains, build forests, fill lakes or harness the sands of the deserts. You choose your own path to victory.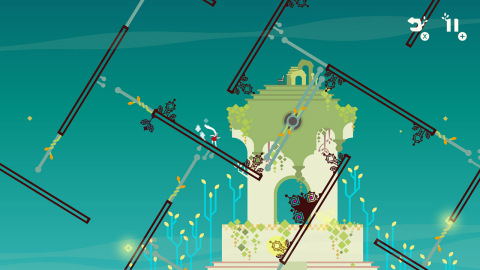 Linn: Path of Orchards – Step out of your conventional platforming habits and delve into the dynamic and rotating world of Linn, a modern puzzle-platformer set in a fantastic and mysterious ancient world. You control Aban, an exotic guardian of nature, on her journey through a lost sky temple. Help Aban on her divine mission to rejuvenate the ancient Tree of Light. Levels consist of treacherous dynamic platforms that make you rethink every move before you press a button. Completing each level needs both timely reactions and logical thinking. The Linn: Path of Orchards game will be available on Aug. 14.
Nintendo eShop sales:
Nintendo eShop on Nintendo Switch, Nintendo 3DS and Wii U
Also new this week in Nintendo eShop on Nintendo Switch:
Also new this week in Nintendo eShop on Nintendo 3DS: