You might be well aware of the gigantic Kong that Mezco had cooked up. But did you know there is also a smaller version? There is, and pre-orders are on.
Hail to the king
I don't think it's too controversial to say that one of the best reboots of the classic King Kong movie monster was the Skull Island version. Officially part of the new MonsterVerse of films from Legendary Entertainment and Warner Bros, the movie saw a brand new version of the iconic beast.
It also brought Kong into the same movie-universe as Godzilla, King Ghidorah, and others. There have been some toys of all of the above in the last few years too, though Mezco took the cake with its monster-sized 18″ version. Not that that figure was actually based on the recent film.
Instead, it was more of a general "Kong", looking like the 2017 version, but billed as the best who "terrorized 1930's New York". What we have today though, isn't that.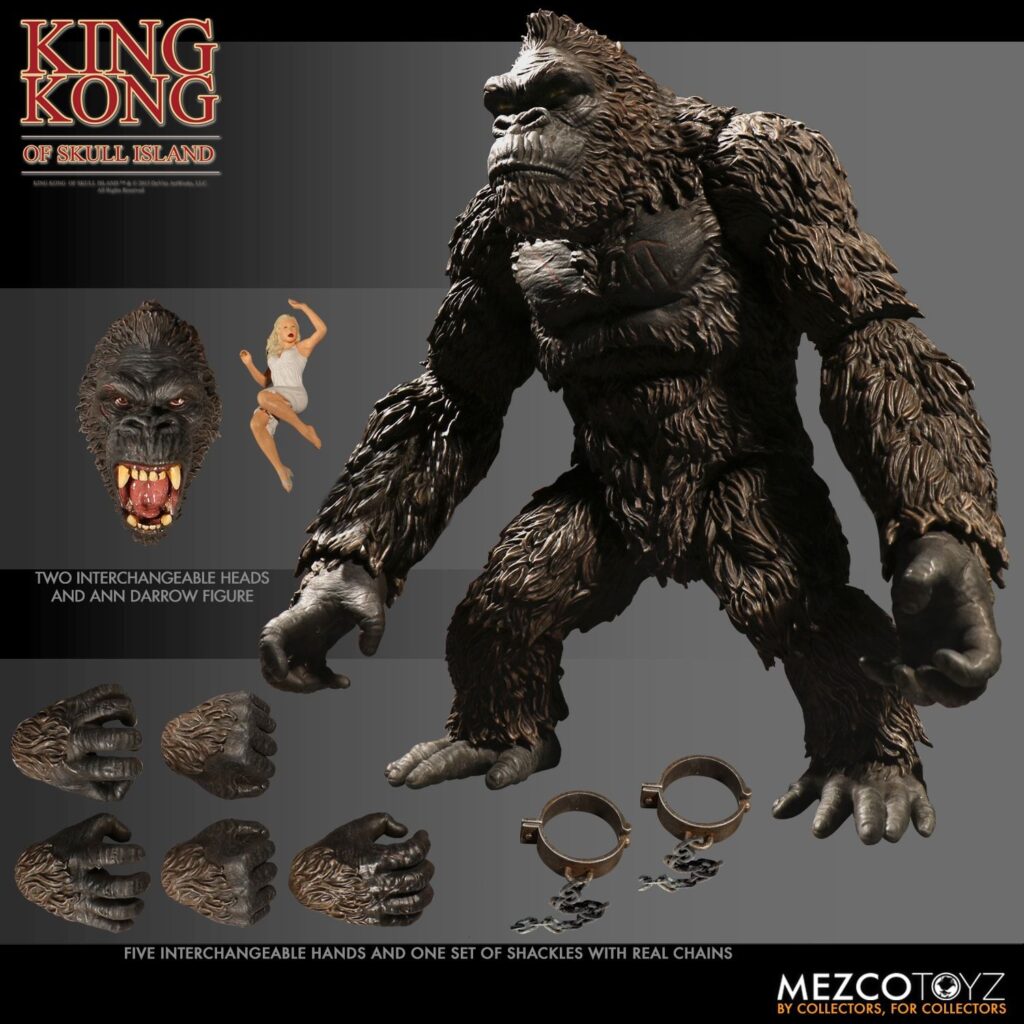 This is, instead, a more desktop-friendly 7″ edition. And as fans will see, it's not just a scaled-down version of the big guy either. The 7″ King Kong of Skull Island has shackles packed-in (harkening back to that classic version), and includes a tiny Ann Darrow figure.
He's also got a much bigger range of motion. The 7″ Kong sports 28 points of articulation, wile the giant-sized version only had 10. So some big differences here.
Pre-orderable right now via Mezco's online shop, King Kong of Skull Island is set to ship out some time over the Holidays (possibly January). He'll cost you $40 USD to add to your menagerie.