The classic cartoon comes to life once more from Pop Culture Shock, as the state-maker debuts the animated version of Decepticon Shockwave.
Shocking
Makers of all things cool, PCS has what looks to be another winner coming up in the form of a certain sadistic Decepticon scientist. Well, maybe "Decepticon" is being a little generous.
Shockwave is definitely a member of the Cybertronian faction at first glance. He's got the right color scheme and does wear the sigil. But, that's kind of where it begins and ends.
Only loosely loyal to Megatron, Shockwave more or less prefers to be left to his own devices. He serves himself mainly, which is generally not a great thing for anybody. And now you can add this cold and calculating villain to your collectibles shelf.
Standing in at 9″ high, Shockwave is officially a "classic scale statue". He's cast in polystone, and has a great looking 'cel-shaded' paint deco too. So he looks like he came right off of the TV screen, and should fit in nicely with the rest of the line.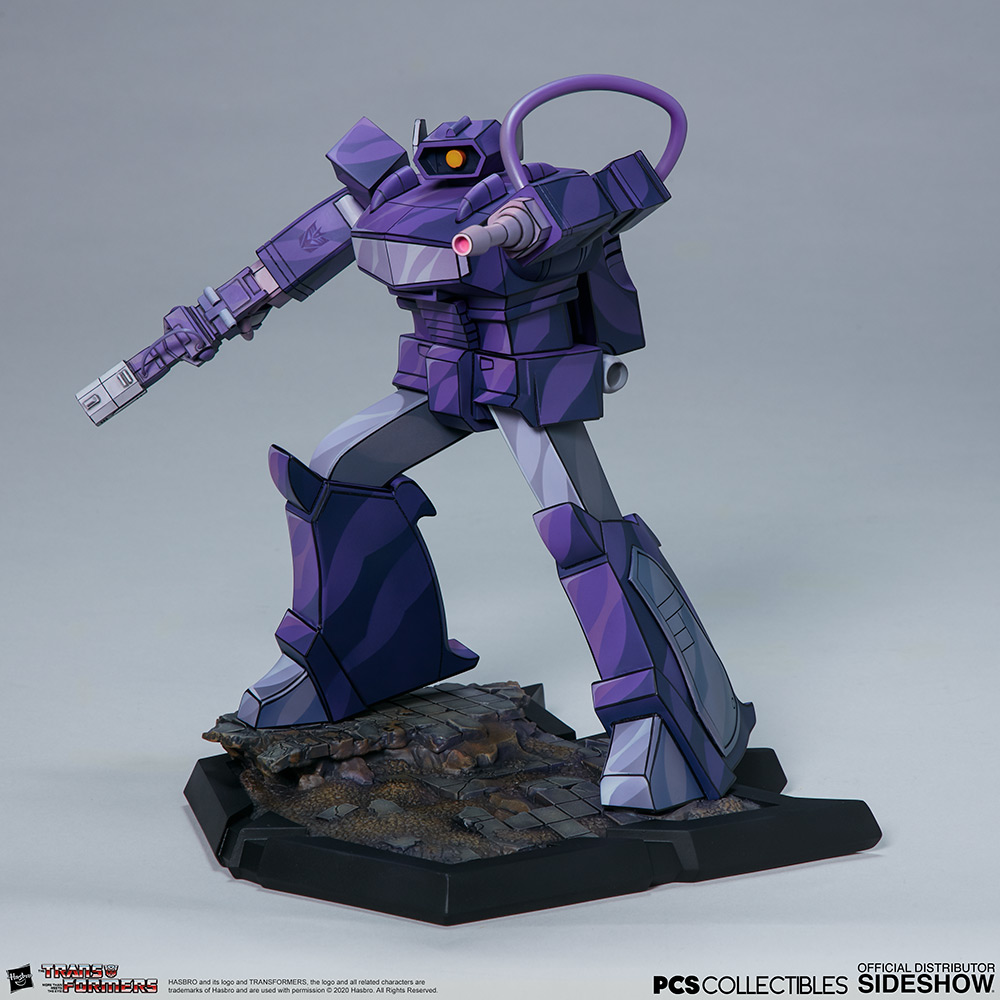 Oh and, if you cast you gaze down to his right hand (actually, his only hand), he's also holding a blaster. Generation 1 fans should recognize that particular weapon, as it's the original Shockwave action figure's alt-mode. So he's holding… himself?
Shockwave is available right now to pre-order via Sideshow Toys, and is set to ship out some time next spring. He'll run you $220 USD.