Fans of 90s comics have something to look forward to from publisher IDW this fall, as the Artist's Edition lineup adds a celebration of Jim Lee's X-Men.
X marks the spot
Is there a more '90s' book than Marvel's X-Men? You could make cases for a few, like McFarlane's Spider-Man, Liefeld's X-Force, and even the changes that DC Comics made to Batman and Superman post 'Knightfall' and 'Death of'.
However you slice it though, Lee was and is still a defining voice of comics in the 90s. And even though he's now publisher of DC Comics, Lee's X-Men run remains one of his most impactful and fan favorite books of all time. So it does indeed make sense that he'd be included in the Artist's Edition line.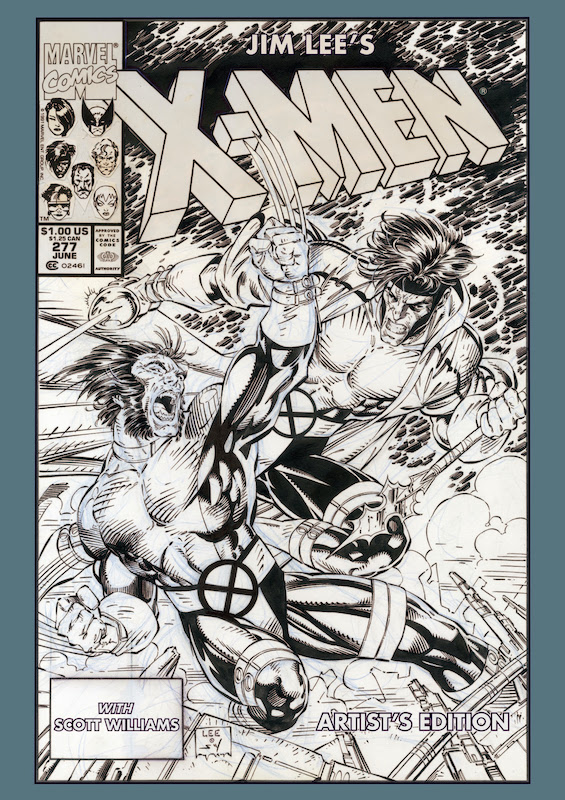 "While I had intended to follow in my father's footsteps and become a doctor, comics were always my passion, and incredibly, more than 30 years ago, I became the artist of my favorite comic book, The X-Men," says Lee. "Bringing those characters to life on the printed page was an amazing experience and while several decades have since passed, I still fondly look back on this work with great pride. Flipping through this book will, I have no doubt, rekindle lots of happy memories for me… and I hope for you as well."

Jim Lee
A legendary tale
This Artist's Edition book is set to include some of Lee's best X-stuff. In the book, you'll find scans of the entire X-Men #1 issue, plus "covers, splashes, pin-ups, and interior pages" from additional Lee X-Men work.
Each page has been meticulously scanned from Lee's original art for this book, affording the reader insight into his creative process never before available outside of original art collectors.

As with all Artist's Editions, each gorgeous page will be reproduced from scans of the original art and printed at the same size they were drawn, with all the distinctive creative nuances that make original art unique – a perfect representation of the work in its original form.

Jim Lee's X-Men Artist's Edition is now available for pre-order via online booksellers and comic book specialty retailers. Visit www.comicshoplocator.com to find a store near you.

IDW
Packing in 160 pages of black and white work, Jim Lee's X-Men Artist's Edition ships out this October and will run you $150 USD.