It's a classic Hulk tussle that's set to play out on the cover of the landmark 750th issue of Hulk comics. That's number 33 in the current run.
Hulk smash
Xemnu might not be the biggest of names in the Marvel Universe, but he's a classic all right. The alien monster is a Hulk villain from long ago, originally appearing in the pages of Journey into Mystery #62 way back in 1960.
No she's back once again, facing off against the Hulk for what is the 750th issue of his book. That translates into issue #33 of Immortal Hulk, which is the modern run of the book.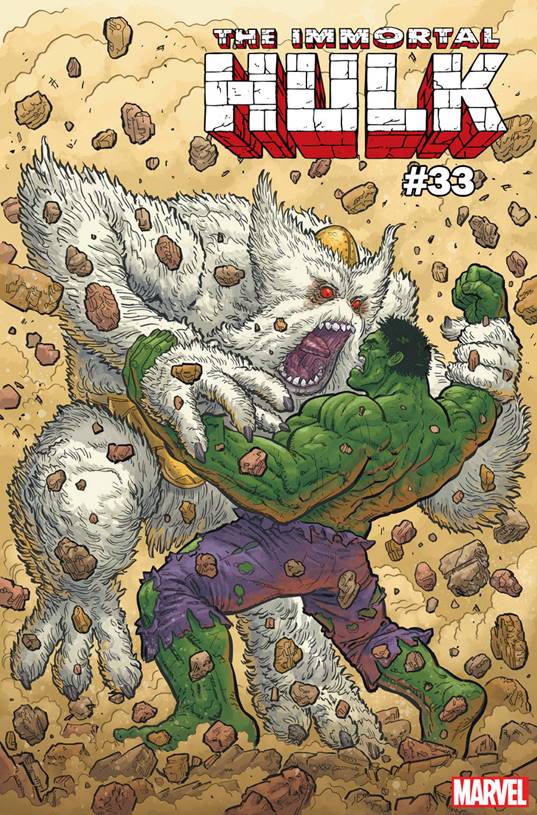 IMMORTAL HULK #33, the Hulk's landmark 750th issue, will be an extra-sized special full of the mind-blowing storytelling that fans have grown to expect from this hit series. Featuring a sequence drawn by superstar artist Nick Pitarra (The Manhattan Projects), THE IMMORTAL HULK by Al Ewing and Joe Bennett will continue to redefine Bruce Banner's journey as he trades blows with Xemnu and the Hulk's longstanding feud with Roxxon Energy comes to a head. Check out the explosive variant cover by Steve Skroce and colorist Dave Stewart below and behold a first look at the interior action from Bennett, inker Ruy Jose, and colorist Paul Mounts with these two double-page spreads that connect to form one massive scene!

Marvel Comics
Immortal Hulk #33 hits stands on March 25th.