From a galaxy far, far away comes the latest addition to your gaming den. Arcade1up's Star Wars cabinet is ready for light speed.
The trilogy
With a new film on the horizon, and a highly anticipated TV show landing this month, Star Wars is once again on the minds of fans. So it's a good time then for Arcade1up to deliver its stand up Star Wars arcade unit.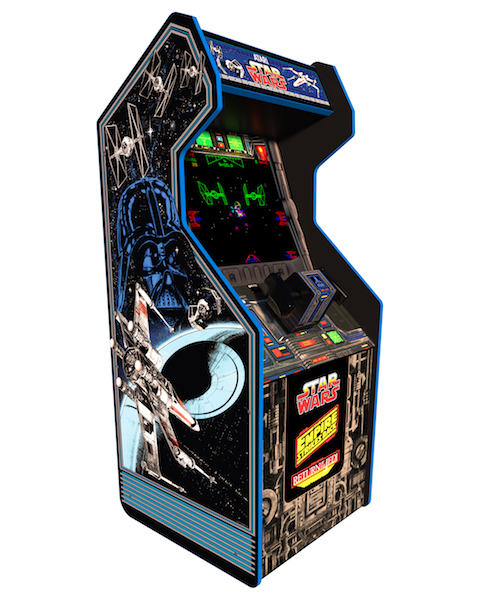 Announced earlier this year, the unit comes complete with all three of Atari's classic arcade titles. If you're unfamiliar with what those are, they put you in the seat of an X-Wing, and up against the Imperial Navy in three vector-graphic titles that span the original trilogy.
Aside from faithful editions of the games, fans will also get a pretty great-looking reproduction of the cabinet itself in 3/4 scale. Arcade1up has included the arcade-originals' unique yoke controller for this release, as well as a branded riser.
Unlike the typical ones that you can pick up separately, the included riser has Star Wars branding. So it'll look a little cooler in your game room, and will bump up the 3/4 size Arcade1up unit to something that more accurately represents a full-size cab.
The cabinet is ready right now for purchase at $499.99 USD, and can be ordered from "major retailers" across the US, like GameStop and Walmart.