Cuphead's art book from Dark Horse Comics has gotten a bump into 2020, but the result will be a more fully featured edition.
Don't deal with the devil
It's probably safe statement to say that Cuphead is a gorgeous game that continues to be one of the best looking titles out there. Its retro 1930's-animated look had never been done before, and still hasn't been replicated a few years after its initial launch.
Earlier this year Dark Horse announced that it'd be producing an art book based on the title, set to hit this month. Well, the bad news is that that's not going to happen.
If you're looking for a reason you'll have to keep searching as there's no mention of one in today's press release. Actually there's no mention of that original October 22nd release date at all. Dark Horse simply issued a fresh release announcing the book as though it'd never been talked about before. Odd? Yes. But it's not all bad news.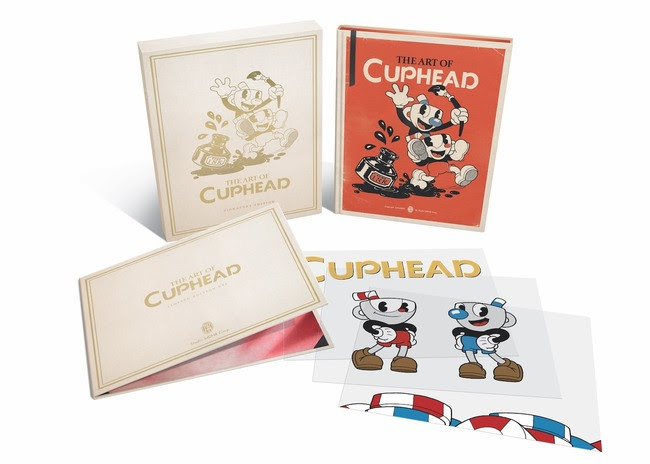 In addition to the (new) release date, Dark Horse also announced a much improved overall package. The Art of Cuphead will now sport a cloth slipcase, as well as "a set of acetate sheets in a portfolio breaking down the game's classic start screen illustration". It's also much bigger. Originally, we reported that the book would be 160 pages, but it'll now clock in at over 100 pages more, at 264 pages. It'll also cost a bit more though, at $99 USD.
So when's all this finally landing in stores? Not all that far into the future, as you can now expect the book to hit stores on March 17th, 2020. Pre-order it via  Amazon and at your local comic shop.