Storm Collectibles continues to be one of the best collector-toy companies. NYCC 19 showed why with a stunning selection of video game properties.
Growing library
They might not be the biggest or best known, but Storm Collectibles is making a name for themselves in the collector community. The toy-maker started off with a bang, with Street Fighter V and Mortal Kombat figures, and has since grown that video game-centric lineup into an impressive stable of licenses.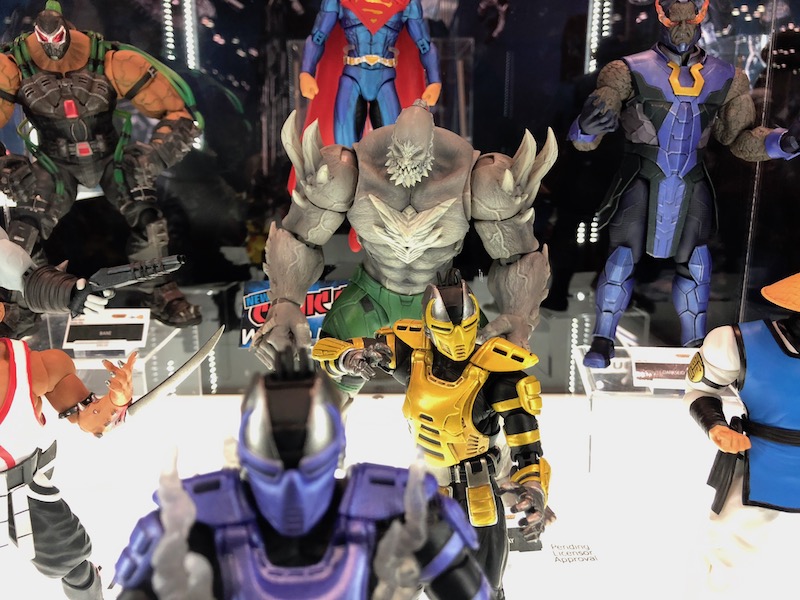 At this point they make figures showcasing characters from Ultra Street Fighter II, MKII and 3, King of Fighters, and Tekken 7 as well. though I think some of those have wrapped their runs, most are still rolling. And there are more on the way too.
Storm is prepping an Injustice 2 wave that looks incredible. Expect DC Comics' characters like Superman, Darkseid, Bane, and Doomsday in that one. And of course, they'll all be sporting their looks from the NetherRealm fighting game.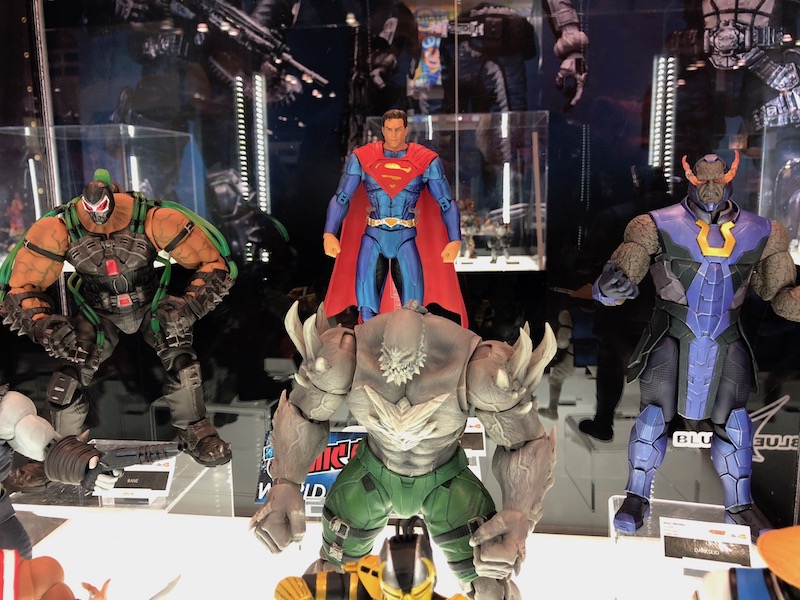 Aside from Injustice 2, there's also World Heroes. One of SNK's lesser known classics, World Heroes is the latest fighting game to get the action figure nod from Storm.
So far, there are two characters in the wave, though I assume there'll be a few more on the way if Storm's history proves right. Also with a niche game like World Heroes, you have to wonder how deep Storm might be willing to go in terms of licenses.
Check out the full showing in the gallery below.
More than just fighting games
But the fighting game genre isn't where Storm is stopping. They showed off samples of their upcoming Golden Axe series at NYCC and it's looking awesome. As far as I know, this is the first ever series of action figures based on the classic Sega series.
I find it tough to believe fans won't dig what Storm is crafting, especially since we're getting a beast and an enemy. It's not clear though, just how much will be packed together. I assume it'll be the beast and skeleton as a kind of two-pack, and then the player-characters as standalone releases.
That's just guessing though, so don't. take that as any confirmation.
Past Golden Axe, there's also Gears V. Microsoft and The Coalition's latest Gears of War title made a smash on the Xbox One and PC not long ago, and it looks like Storm's line of action figures might be the only game in town if you're looking to add lil' plastic versions of Marcus, Kait and crew to you shelf.
At Comic Con, Storm showed off a few more figures in the rapidly growing series.