IDW's take on ROM: Space Knight is heading back into action for a three issue limited series. This one promises ties to history, and Wraiths aplenty.
Wraiths on the moon
ROM started existence as a toy line back in the 80s, though didn't stay that way for long as a comic landed on store shelves to supplement it. It was seemingly more popular than the action figures too.
The ROM comic from Marvel ran a stunning 75 issues according to the wiki. Maybe that's the reason why Hasbro and IDW re-birthed the hero back in 2015, with the dawn of a new comic book series.
It was originally part of a shared universe with other Hasbro properties, though it's unclear what is actually happening with that. What's happening with ROM and his associated characters though, is pretty clear. IDW has announced a brand new mini-series, and it's one that ties into a monstrous historical event – the moon landing.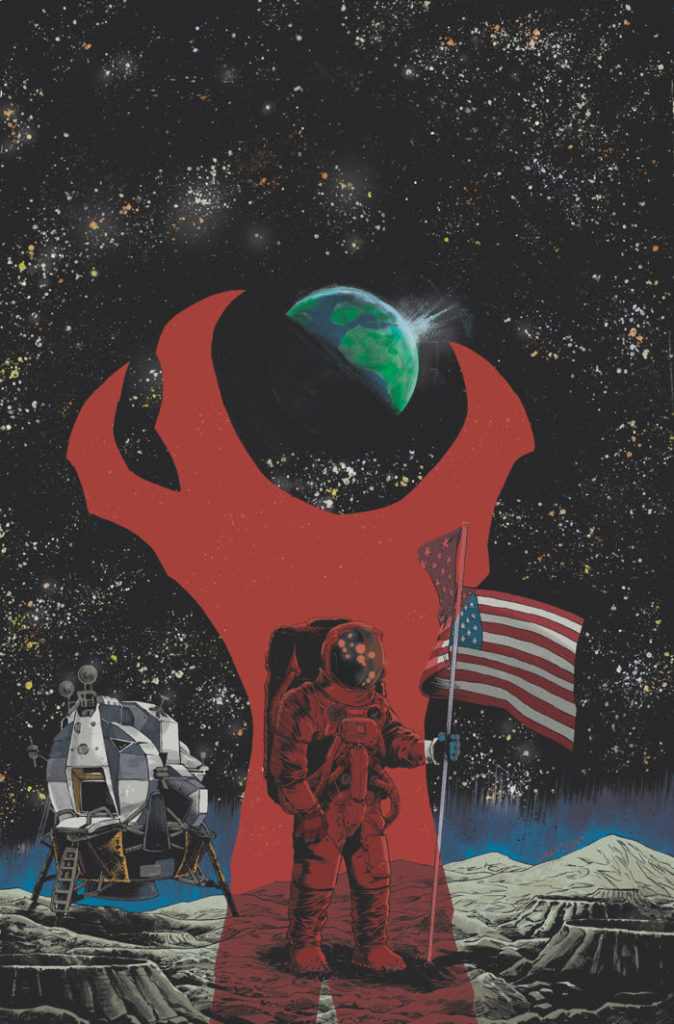 From writer and IDW boss Chris Ryall and artist Luca Pizzari, ROM: Dire Wraiths will run a total of three issues. The book is set in the days of the US space program, and doesn't actually star ROM himself. Instead, the heroes of Dire Wraiths are the real-life American astronauts…
They made it past the initial nail-biting part of the journey, with a speedy liftoff from Merritt Island. They were thrown left and right against their straps in spasmodic little jerks as they rode into orbit and steered insanely fast into space. But that would not be the biggest challenge they would face. As they set foot on the moon, they found something inhuman waiting for them, ready to hitch a ride back to Earth! With Rom the Spaceknight seemingly nowhere in sight, only a handful of intrepid astronauts can prevent one giant leap for Dire Wraith-kind!


IDW press release
ROM: Dire Wraiths #1 hits stands this October.