DC Comics is bringing back the vampire Batman from the Red Rain universe this October. It all happens in the Secrets of Sinister House.
The Red Rain returns
When was the last time the vampiric Batman was seen in DC Comics? I'm pretty sure it was one of the publisher's reality-bending event series', though I can't remember which, and it definitely wasn't Metal.
In any event, the kinda evil version of the Dark Knight is back, and ready for action in an all-new 80 page giant due for release this October. Seasonally appropriate, it's dubbed Secrets of Sinister House…
Following the smash success of 2017's DC House of Horror #1 and 2018's Cursed Comics Cavalcade #1, witness what hides within 2019's Secrets of Sinister House #1—revealing the DCU's most horrific secrets and mysteries! In this new prestige-format 80-page one-shot special featuring a cover by John Romita Jr. and Bill Sienkiewicz, travel alongside Harley Quinn, John Constantine, Detective Chimp, Zatanna, the Atom and others as they face this macabre devastation first hand! And in the bowels of this dark mansion…we return to the world of the legendary Red Rain to meet once again with the dreaded vampire Batman.

DC Comics press release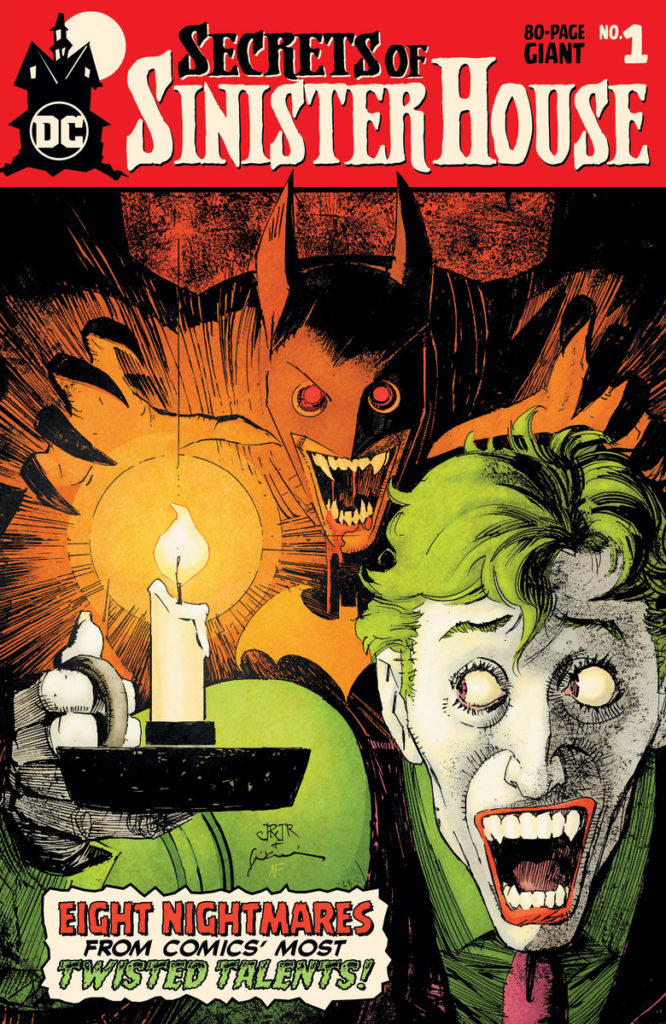 The new book will feature that vampire Bats tale, written by Rafael Scavone, with a hand from Rafael Albuquerque. Albuquerque will also be handling the pencils on the story. The scares don't end there though.
You can also expect to see:
a Constantine story written by Bryan Hill with art by Alessandro Vitti
Paul Dini writing an 10-page Harley Quinn & Zatanna short with art by Cian Tormey
a creepy bit on The Atom written by Dan Watters with art by Sumit Kumar
an incredible Justice League Dark story written by Robbie Thompson with art by Tom Raney
and a classic haunted house short story, "House of the Dead," written by Jon Layman with art by Jorge Fornes
Secrets of Sinister House will be in stores on October 2nd. It doesn't seem as though it will be an exclusive, so you might be able to find this Giant in your local comics shop.