With extras aplenty, the latest season of DC Comics' Legends of Tomorrow warps onto home video this September.
Legends in time
One of the CW's popular DC Comics-based shows, Legends of Tomorrow keeps on trucking. Thanks to new additions like Matt Ryan's John Constantine, the show was rolling in 2018's season 4, with an estimated 1.8 million viewers. That's good enough to make it the number three show on the CW.
Of course, being the age that we live in, Legends' fourth season will be getting a home video release. Expanding on that theme, Blu Ray and DVD copies will come complete with complementary digital codes.
If you're not into the physical media at all, it's also available in strictly digital format as well. Actually, if you can't wait to see it again, that might be your preferred method, since it's available that way right now.
As for the sets, they will include all 16 one hour episodes of the show, plus varying extra content. Scroll down for the full tale of the tape on what'll be included, when the collections land in stores this September.
From the official release: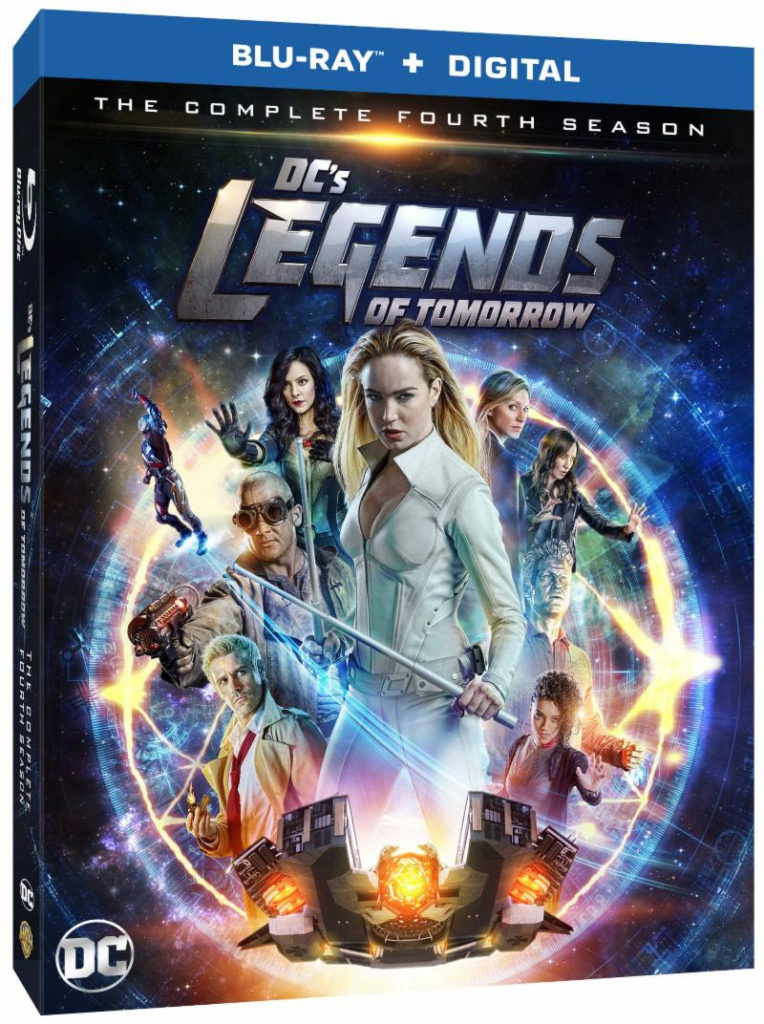 BLU-RAY EXTRA CONTENT
DC's Legends of Tomorrow: Legendary Storytelling
Post Production Theater
Gag Reel
Deleted Scenes
16 ONE-HOUR EPISODES

1.The Virgin Gary
2.Witch Hunt
3.Dancing Queen
4.Wet Hot American Bummer
5.Tagumo Attacks!!!
6.Tender is the Nate
7.Hell No, Dolly!
8.Legends of To-Meow-Meow
9.Lucha de Apuestas
10.The Getaway
11.Séance & Sensibility
12.The Eggplant, the Witch & the Wardrobe
13.Egg MacGuffin
14.Nip/Stuck
15.Terms of Service
16.Hey, World!

DIGITAL The fourth season of DC's Legends of Tomorrow is also currently available to own on Digital. Digital allows consumers to instantly stream and download all episodes to watch anywhere and anytime on their favorite devices. Digital is available from various retailers including iTunes, Amazon Video, PlayStation, Vudu, Xbox and others. A Digital Copy is also included with the purchase of specially marked Blu-ray discs for redemption and cloud storage (Available in the U.S.). 
BASICS Street Date: September 24, 2019 Order Due Date: August 20, 2019BD and DVD Presented in 16×9 widescreen formatRunning Time: Feature: Approx 768 minEnhanced Content: Approx 25 min (Blu-ray only)
DVD Price: $24.98 SRP 4 DVD-9s Audio – English (5.1) Subtitles – ESDH
BLU-RAY Price: $29.98 SRP 3 BD-50s Audio –DTS-HD Master Audio 5.1 – English Subtitles – ESDH