This one's a little different for us, but it's yet another look at a pair of glasses from Eagle Eyes. If you dread driving at night, these are for you.
Night rider
Driving glasses might be a departure for us here at BG. Actually, they definitely are, but they're also related to a review we ran a few months back.
In that article, we looked over Eagle Eyes' 3 in 1 system of anti-glare computer glasses. The system included the named pair of specs, plus sunglass and night driving magnetized clip-ons.
I mentioned at the time that, although it wasn't the meat and potatoes of the set, the night driving lenses were quite good. But what about a full-on pair of night drivers? Is there a difference between them and 3-in-1 system's version?
Let's find out.
Ease of setup
Unlike with the full system that we reviewed previously, the Night Driving Glasses here are just a single pair with no attachments. They're as easy to use as any other pair of sunglasses/glasses.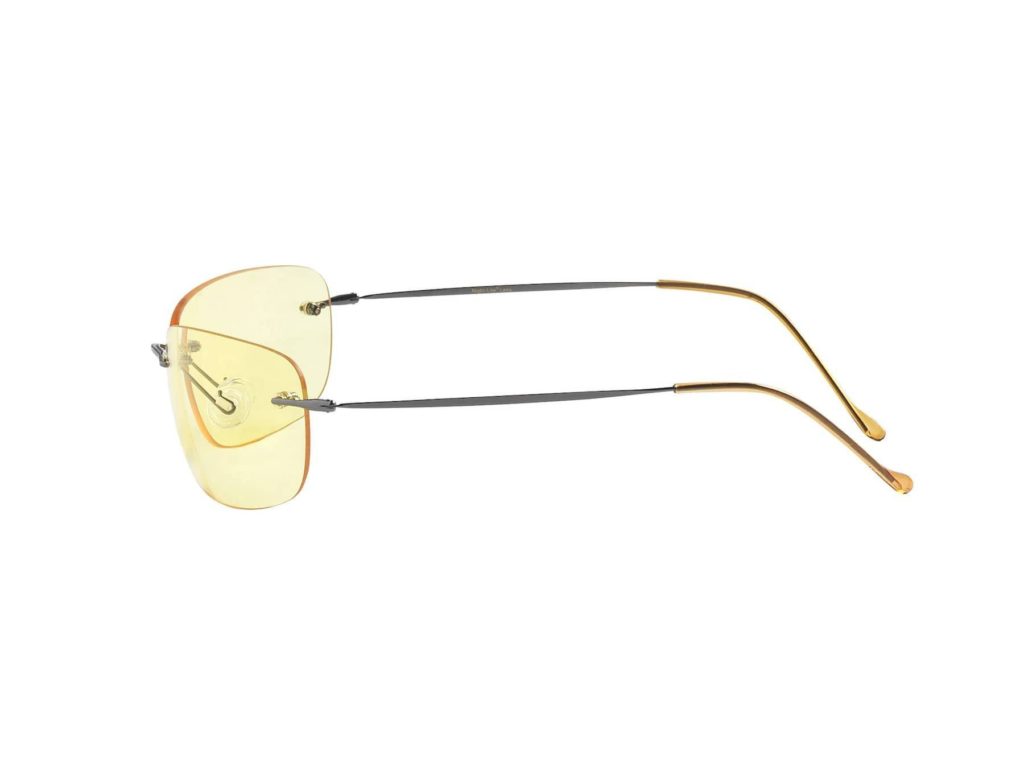 One note though, as Eagle Eyes has more than a few of these in stock. So make sure you look over the full catalog if you're going to pick one for yourself.
The unit they sent our way is the Ultralite NL.
Utility
The main goal here is to shield drivers from glare, specifically at night. The Ultralite NL's accomplish this by filtering out "high intensity light" via Eagle Eyes' Night-Lite lenses. If that makes no sense to you, just think other cars' headlights, street lamps… that kind of thing.
More or less, the description is accurate. The lenses definitely cut out the major part of glare from the above. They also give everything a yellowy glow, which is quite appealing honestly.
Keep in mind though that this doesn't really dim your surroundings. So if you're thinking that you're going to get a "sunglass" effect, you won't. Not that any sane person would want that from something that you're going to wear at night while driving, but it bears mentioning.
There's quite a bit behind the Ultralite NL's too, in how they work. More than I was expecting anyway. According to Eagle Eyes, their Night-Lite lenses have a total of five layers.
They are outfitted with a pair of scratch guard layers, two yellow lenses filters (UV and blue light), and an anti-reflective coating. So these are pretty high-tech in terms of their makeup, and they work well because of it.
Proficiency
I have to say I was shocked at how well these worked. Not that they didn't take al little getting used too, but they do have a surprising effect. As I mentioned, they don't make anything darker, but instead have that yellowish tone.
You don't completely lose all other colors, they're just muted. Even fluorescent lighting gets toned down significantly with these. And that's really saying something.
Oncoming lights are softened while on the road, which allowed me to see actual vehicles better. The same goes for the aforementioned street lights and other sources, like storefronts and traffic signals. And it is absolutely shocking to take them off, and see how blue ambient lighting really is.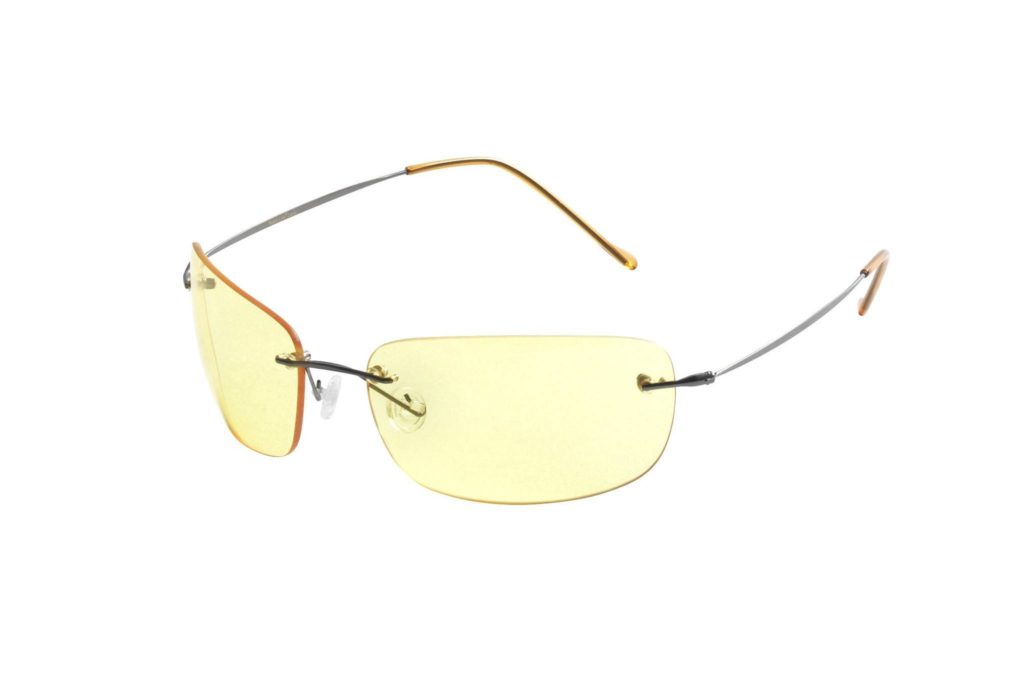 Also a nice feature is how lightweight these are. While the system's version was tied to a rather large frame, the Ultralite NL model is the exact opposite with a slim wire-frame construction. They're almost non-existent they're so thin and light.
That does make putting them on a two-handed job. You can't really just flip the arms out and stick them on your faces. Still that's not much of an issue, especially considering that you're likely to be in a car when you use them.
Overall
If you drive a lot at night, a pair of Eagle Eyes' Ultralite NL's are easy to recommend. It definitely is a niche market, but it's one that could cause serious issues for some.
If you're in that camp, and you're looking for something like this, then the Ultralite NL's could be for you.
Eagle Eyes Night Driving Ultralite NL
Release date: Out now
Maker: Eagle Eyes
MSRP: $49.99 USD
Ease of setup - 100%
Utility - 80%
Proficiency - 97%
Eagle Eyes' Ultralite NL's represent a terrific technology for a niche market. They perform very well indeed too, cutting through glare and giving the user a nice clear picture while driving at night.