A huge announcement emerging out of E3 today, Arcade1up has revealed that they will be producing TMNT and Marvel Comics cabinets.
Home arcade
Arcade1up has been somewhat quietly making some of the coolest video game themed collectibles of all time. Three-quarter size arcade cabinets, their machines faithfully reproduce original arcade experiences for home use, with everything else to go along with them.
Usually, the units are packed with a handful of titles, not just the headline game. This gives them a much better value, which is good since they're not cheap. Cabs usually cost around $300-$350 USD, depending. If you're a big fan of the games included though, that's a tag that's easy to reconcile.
And that's especially true if these games were a big part of your childhood. I think that's a designation that would be very applicable to today's unveilings. The nostalgia is very strong with these.
Arcade1up has taken the wraps off of both Marvel Superheroes and Teenage Mutant Ninja Turtles. Both of them are sounding like gems.
Included will be: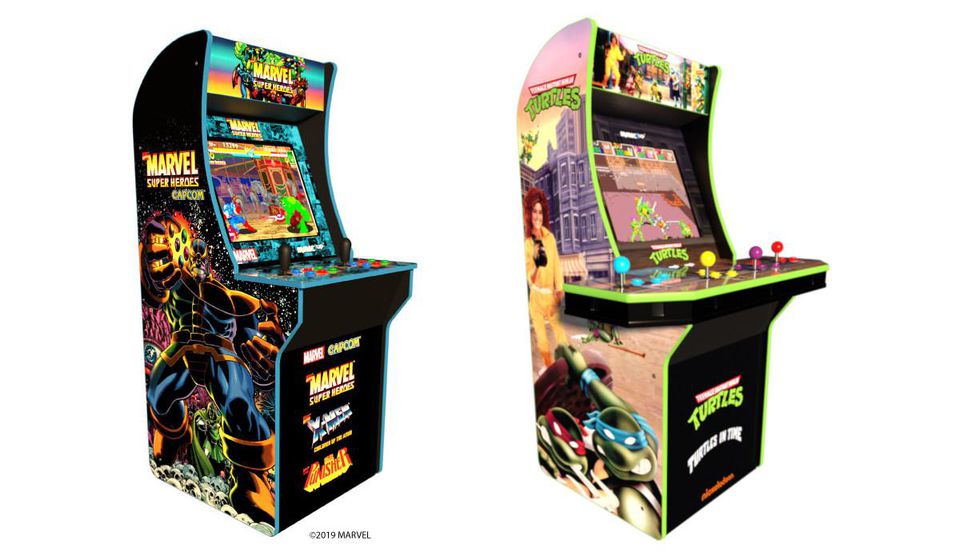 Teenage Mutant Ninja Turtles
TMNT (original arcade title)
Turtles in Time
Marvel Superheroes
Marvel Superheroes
X-Men: Children of the Atom
The Punisher
See what I mean? That's a heck of a list, especially the Turtles games and The Punisher. It has become tough to find those much anywhere, including modern consoles. So to get to not only play them, but play them on miniature arcade cabs, well that's pretty great.
Oh, and worth pointing out – the TMNT cab will have four-player support.
Expect them on store shelves by the end of the year.
Source: Forbes