Call of Duty is back for 2019, complete with the campaign that Black Ops 4 eschewed. And once again, it has the Modern Warfare name attached.
Modern again
The rumors were true. Modern Warfare is back, but it might not exactly be how you thought. There's no number stuck on to the end of this game's title, instead Activision seems to be soft-rebooting the MW sub-series.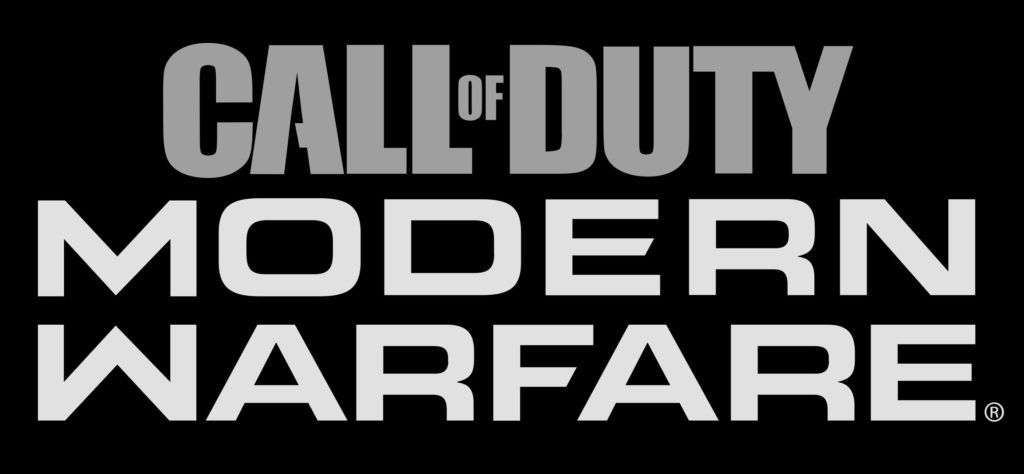 "This is an all-new Modern Warfare reimagined in every way," said Dave Stohl, co-Studio Head, Infinity Ward. "We are creating an emotionally charged experience that's inspired by the headlines in the world today, where the rules are grey and battle lines are blurred. Players will join a varied cast of international special forces and freedom fighters in gripping and heart-pounding missions through iconic European cities and volatile expanses of the Middle East. It's intense, it's exciting, and we can't wait for our fans to play this October."

"Every design decision has been made with our players in mind," said Patrick Kelly, Creative Director and co-Studio Head, Infinity Ward. "With the launch of Modern Warfare, we're taking steps to unite the community. First, we plan for Modern Warfare to be played together across PC and console through cross-play support. Second, we're eliminating the traditional season pass, so that we can deliver more free maps and content as well as post-launch events to all players. This is just the beginning – there's much more to come."

Activision press release

That old familiar feeling
This might just be what the media ordered for Call of Duty, which has been suffering from fatigue for a few years now. The series seems to find new life as a multiplayer-only series with last year's Black Ops 4, though the excitement didn't seem to last. Players wanted multiplay, yes, but they wanted single player too.
Now they've got that, and in what looks to be fine form. Aside from a gritty, action packed campaign, Call of Duty: Modern Warfare also promises to look pretty great. That's thanks to a brand new engine.
Activision and Infinity Ward are touting the new graphics of the game as something that will knock fans collective socks off. From the looks of that in-game footage in the trailer, they might be right.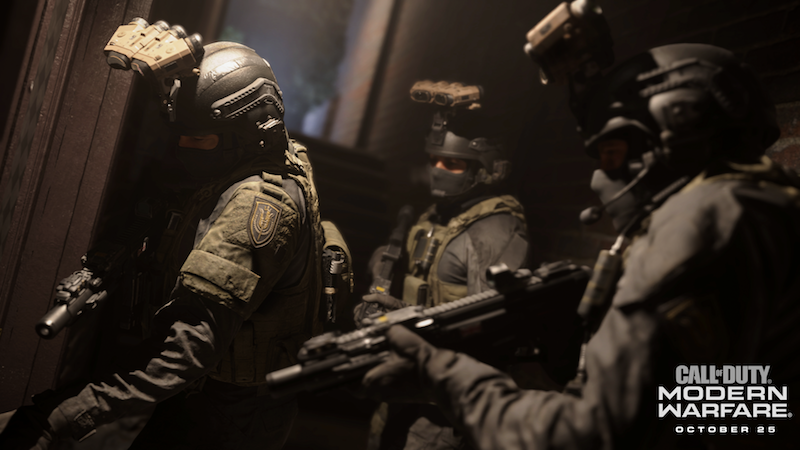 The new technology utilizes the latest advancements in visual engineering, including a physically-based material system allowing for state of the art photogrammetry, a new hybrid tile based streaming system, new PBR decal rendering system, world volumetric lighting, 4K HDR, DirectX Raytracing (PC) and more as well as a new GPU geometry pipeline. Spectral rendering delivers thermal heat radiation and infrared identification for both thermal and night-vision in-game imaging. The technical investment provides a cutting edge animation and blend shape system, while the new suite of audio tools supports full Dolby ATMOS, on supported platforms, along with the latest in audio simulation effects.

Activision press release
Pre-orders are open now
While the physical edition isn't ready for prime time yet, the digital version of Modern Warfare is. And as a little incentive, if you do pre-order now, you'll receive a "prestige token to be used immediately in-game in Call of Duty: Black Ops 4". The only catch is that you have to pre-order Modern Warfare for the same platform that you already own Black Ops on.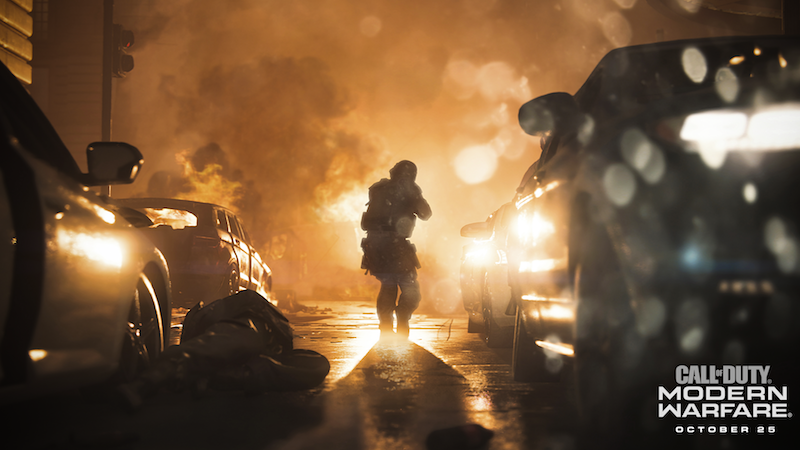 As for the global launch, that's still a ways off. Call of Duty: Modern Warfare lands on the PS4, Xbox One, and PC on October 25th. A little FYI too on the PC version, it's being developed by Beenox and will be exclusive to Battle.net.