Since their return, the FF have made a new home for themselves on Yancy street. But not everything is well, as a new one-shot will reveal.
Down on old Yancy street
There are few superhero teams as storied as the Fantastic Four, with a history the stretches back almost as far as Marvel itself. After the monthly's return last year, we've seen some big changes for the team. That includes a shift from their home base being a gigantic building in the heart of Manhattan, to the infamous Yancy street.
The Thing's home in his youth, Yancy is a name that any FF fan should immediately know. Mostly though, the FF's arrival has been a good one for Marvel's First Family. Mostly.
As a new one-shot from Gerry Duggan and artist Greg Smallwood will reveal, not everything is perfect.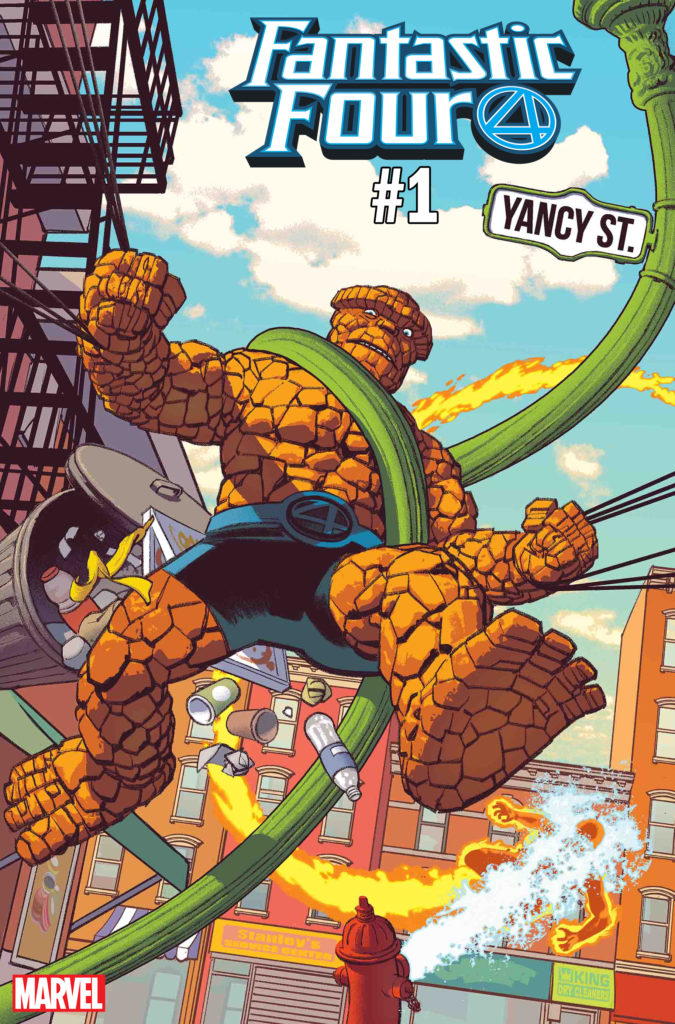 The Fantastic Four have made their home on Yancy Street, but their arrival doesn't exactly make their neighbors happy. To make matters worse, when our heroes start to investigate a nasty piece of vandalism, The Thing is forced to relive painful memories of his Yancy Street tormentors…and if that's not enough, danger lurks in every corner with the arrival of The Terrible Trio!

"Last fall, Greg Smallwood and I got to take a big swing at Dr. Strange in 'The Best Defense' and now we're re-teaming to scratch our Fantastic Four itches," teased Gerry Duggan. "We're exploring some of the ripples created by their move to Yancy Street, and some classic Jack & Stan villains are invited, too. It's an oversized love letter to Marvel's first family, just in time for Marvel's eightieth birthday."

Marvel Comics press release
Fantastic Four: Yancy Street #1 hits this August the 21st.