Completely lost in the Toy Fair hubbub that fact that, apparently, McFarlane Toys has acquired the Doom license for action figures.
Plastic Doom
How this slipped past… everyone, is something of a mystery. But looking back at it, I would have figured this would have been way bigger news. It is, after all, something of a coup.
Doom has never had action figures before, not to any degree, and yet the property remains massively popular. That'll happen when you basically establish a major genre, and go though a rebirth that takes the gaming world by storm.
This year will see the second installment of the new series from Bethesda and Doom creator iD Software, Doom Eternal. The game looks fantastic, expanding on the 2016 release, while adding new features and mechanics that somehow retain the "Doom" feel.
So, bottom line, it's gonna be a big year for the franchise. And that just got even bigger with this new reveal from McFarlane Toys. Now, it's modest, there isn't a whole line here, but what is present is pretty impressive.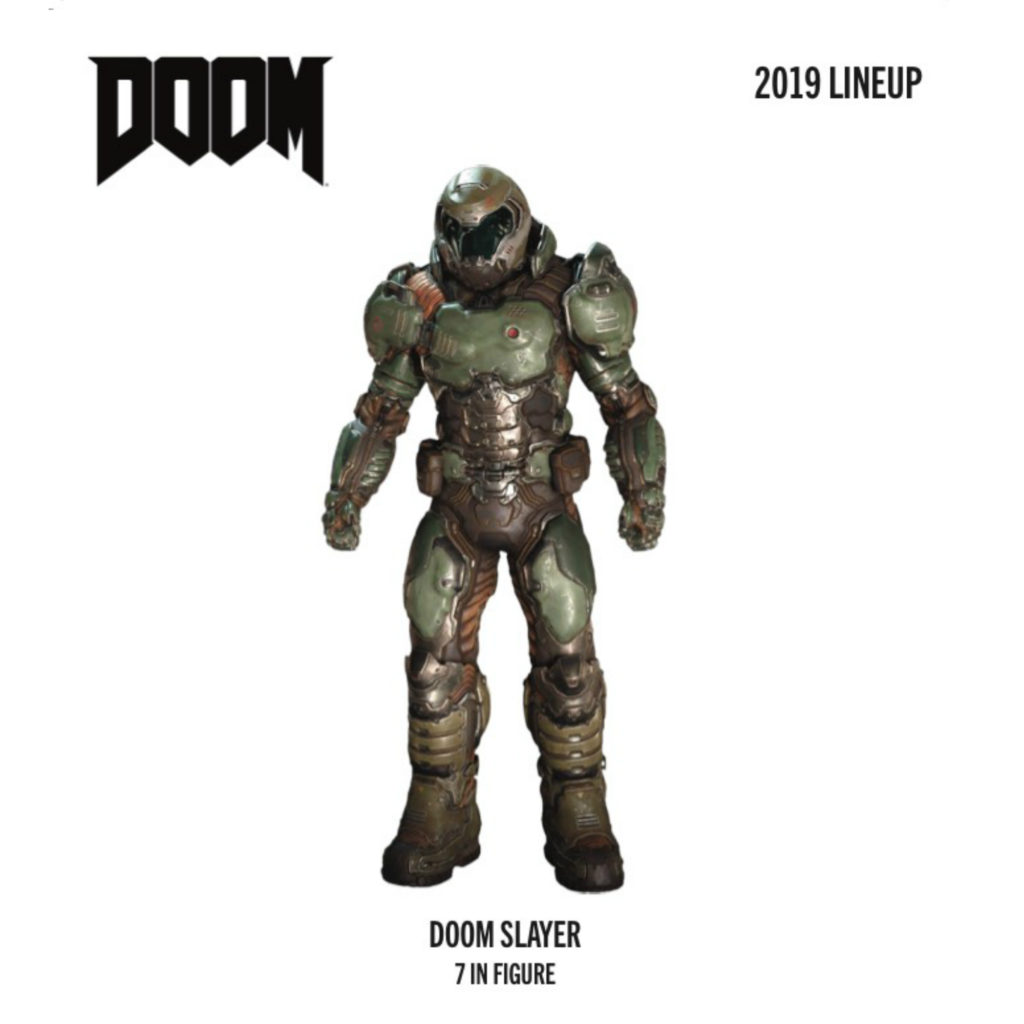 That would be a single action figure offering that will be a part of an overall "Bethesda" lineup –
The Doom Slayer
The Slayer looks awesome, cast in the 7″ scale with a great amount of detail. This figure actually reminds me a lot of the 12″ scale figure from 3A Toys that was released last year. The difference of course is that this one will be way less expensive, and also hopefully be built out into a full line.
It should also be mentioned that McFarlane seems to be putting a bigger emphasis on articulation these days. That's true for their new DC Comics license (Todd McFarlane himself has said as much) and the Fortnight line.
After having nothing to speak of for ages, Doom fans might just be entering a very good period indeed for action figures. Cross your fingers. McFarlane Toys' Doom Slayer lands on shelves some time this year.