After an explosive week on the Nintendo Download, things are a little more subdued. Though there are still a few goodies.
Down time
Yes, it's a down week on the Nintendo Download, the first in a little while. Nevertheless, while there's nothing the caliber of a Smash Bros, there are a few titles worth talking about.
For starters, there's Gris. This indie game has been well-received, and promises an artistic adventure. Then there's Firewatch, a gem of an indie from a few years back.
And finally, there are some very nice classic games hitting this week as well. Those include a trio of new NES titles for online subscribers, a collection of Atari games, and the arcade version of Double Dragon II (already out).
So not too bad when you consider how late we're getting into the season. Check out the full list below.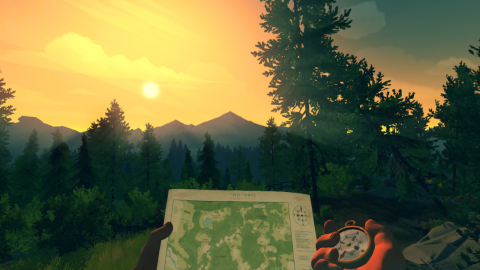 Nintendo eShop on Nintendo Switch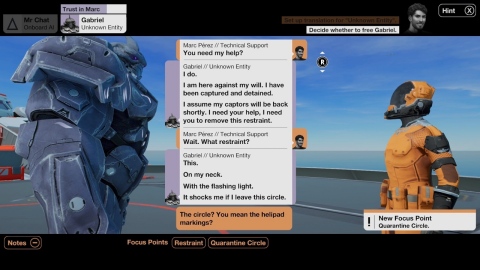 Nintendo Entertainment System – Nintendo Switch Online – These three games are now available in the service*:
Adventures of Lolo – After the love of his life, Lala, is kidnapped by the devilish King Egger and taken to his haunted castle, our hero, Lolo, sets out to rescue her. The journey is perilous, as the Great Devil's fortress is guarded by a massive army. But Lolo has a few tricks up his sleeve. Combining clever environmental puzzles with tricky enemies and an engaging style, Adventures of Lolo is a true classic.
Ninja Gaiden – Take on the role of Ryu Hayabusa, a rising ninja in his family's clan who travels to America to seek vengeance for his father's death. Fight your way through six challenging side-scrolling chapters/14 stages (not including boss battles) while defeating gangs of street thugs, battling evil ninjas and fighting barbarian bosses by using the deadly Dragon Sword, ninja skills and ninja magic.
Wario's Woods – Control Toad as he scrambles along the bottom of the screen picking up monsters and bombs and arranging them vertically, horizontally and diagonally to clear the screen of enemies. This game features several modes of play, such as basic, lesson and time race. If you like puzzle games like Dr. Mario, you will definitely love this one!
Nintendo eShop sales:
Nintendo eShop on Nintendo Switch, Nintendo 3DS and Wii U
Also new this week: