A pair of fresh Nintendo bundle packs are set to hit retail just in time for the biggest deal-hunting shopping day of the year, Black Friday.
Pick your console (and game)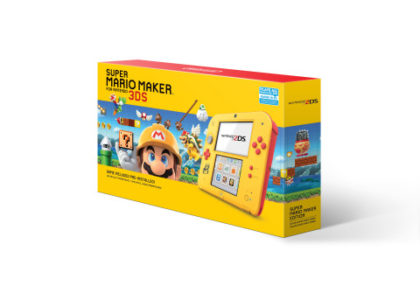 Nintendo's main console these days is undoubtably the Switch. But although their dedicated handheld has been relegated to its last days, that doesn't mean that the Big N has forgotten all about it. The company actually will have a brand new 2DS bundle out there for this coming Black Friday. Of course though, it'll be joined by another Switch deal too.
Let's talk 3DS too though, because this is actually a pretty great little pack. You get a console in there, which is the main draw of course. But the whole box set is themed for Super Mario Maker. The 2DS itself is yellow and red, and you get a download of that build-your-own-levels Mario title too.
Yes, that game might be a few years old, but really it's not the kind of thing that's going to lose its draw. I mean, you make your own Super Mario levels. There's nothing to dislike about that, and if you haven't fooled around with it, you should have a look at this deal. It'll cost you just $79.99 USD.
As for the Switch bundle, that's a little less interesting, but still worth a look if you're thinking about getting one. There's no special color scheme or cool throw-in stuff like with the Diablo III pack, but you do get a digital copy of Mario Kart 8 Deluxe. That's nothing to sneeze at and is still one of the best games on the console. That box will cost you $299.99 USD.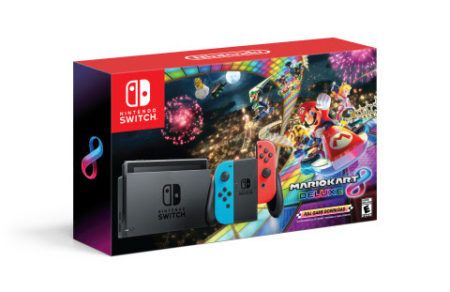 Nintendo is also talking up a little set of Mario Kart 8 Deluxe accessories. Running $114.99 USD, the set includes two white Joy-Con Wheel accessories. Not bad if you're planning a little couch versus play.
Look for all of the above to hit shelves right around Black Friday.