The master of the mystic arts is a fitting fall exclusive for the One:12 Collective. Check out the first appearance variant of Dr. Strange.
Early days
We have a review of the standard One:12 Collective Dr. Strange coming up shortly, and it's a great figure. Of course, that could be said of many One:12 figures, but this one has a lot going for it. So it's especially cool that the company is setting a variant loose.
The fall exclusive for the line, this Dr. Strange is modeled after the character's initial appearances. Namely, those would be from the Marvel comic Strange Tales, issues 110-128.
Other than sporting a cool selection of accessories, this figure also has a unique color variation to reflect it's source material. Though I really dig the more iconic look, this looks pretty great too.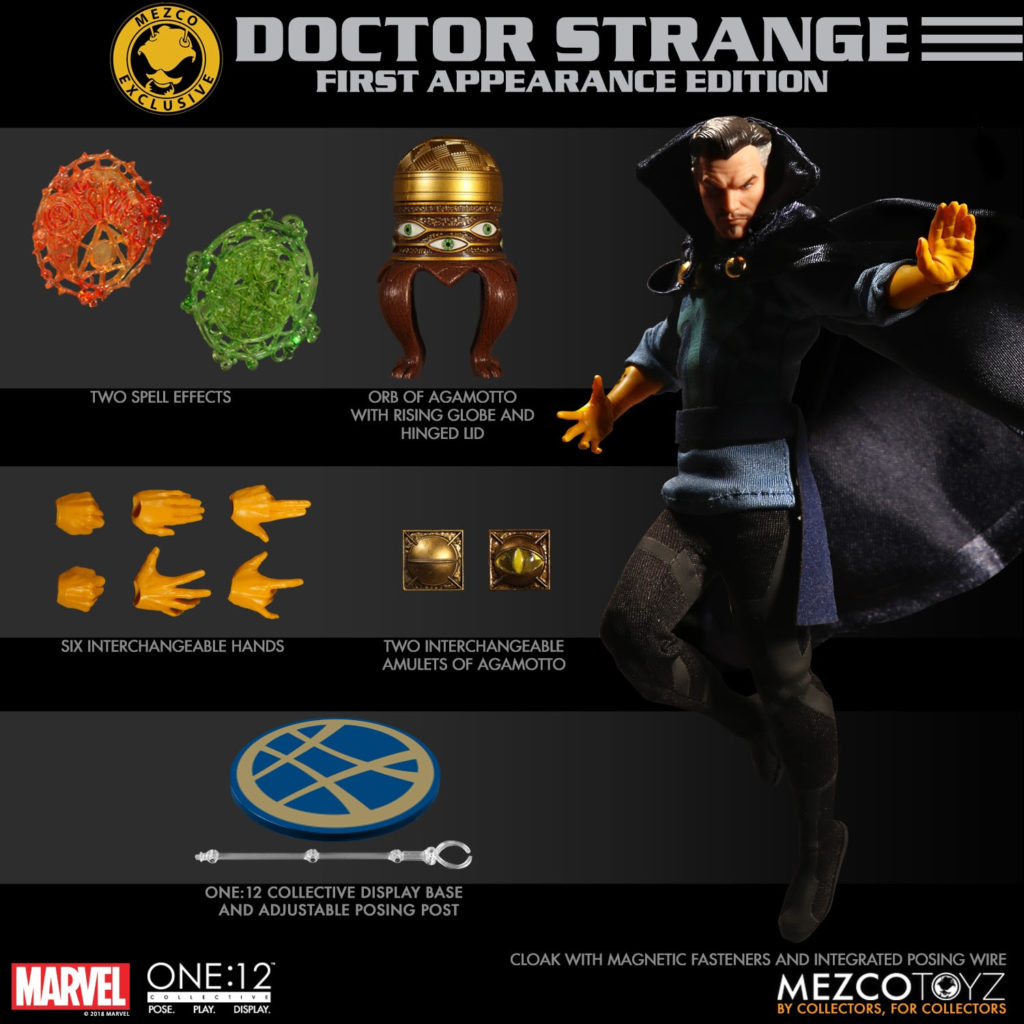 And of course, since this is an exclusive figure, you're probably not going to have the easiest of times securing one. The Doc is already sold out on Mezco's webstore, and so the only recourse you have to get one is to grab it at NYCC in a few weeks. He'll be stocked at booth #1954 on the show floor.
I can attest to the fact that Mezco sells out their exclusives fast at cons. So if you want one, get there early. You can check the listing here to see the particulars, and you can also join a waiting list, if he should come back into stock.