Another great week on the Nintendo Download brings Okami HD, Megaton Rainfall, The Dragon Ball FighterZ beta, a demo for Valkyria Chronicles 4, and more.
Brush strokes
You might have played Okami before, in its non-HD form. The game was a classic of the PS2 era, and made many a fan for itself. So much so that it spawned a sequel, and now an HD remake. Of course, this remake landed on other platforms a while ago. If you didn't play it already though, it's worth a look.
Also landing on Switch this week is Megaton Rainfall, a formerly VR-exclusivce title. The game sets you in the shoes of a Superman-like hero out to defeat an alien invasion. Other than that there's quite a bit of smaller stuff this week too, and both a beta and a demo that you might be interested in.
The beta is Dragon Ball FighterZ, and the demo is Valkyria Chronicles 4 – both games that should make series' fans happy.
Nintendo eShop on Nintendo Switch
OKAMI HD – Take the role of Amaterasu, the Japanese sun goddess who inhabits the form of a legendary white wolf Shiranui. Use magical abilities, attacks, and Celestial Brush techniques to restore the land of Nippon to its previous glory full of life and color.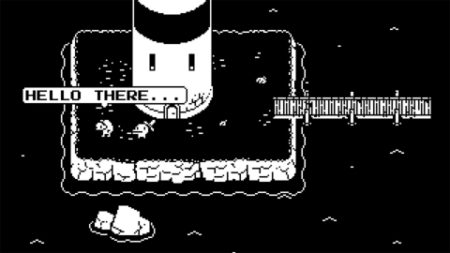 Minit – Minit is a peculiar little adventure played 60 seconds at a time. Journey outside the comfort of your home to help unusual folk, uncover countless secrets and overcome dangerous foes, all in the hope of lifting a rather unfortunate curse that ends each day after just one minute.
2064: Read Only Memories INTEGRAL – When Turing, the world's first sapient machine, teams up with a struggling journalist, the unlikely duo find themselves drawn into the shadows behind the dazzling lights of Neo-San Francisco. The secrets they uncover could shake the very foundations of society. 2064: Read Only Memories INTEGRAL fuses a classic-style adventure game with lush pixel art and a catchy electronic soundtrack that explores modern-day issues of individuality, freedom and identity. The 2064: Read Only Memories INTEGRAL game will be available on Aug. 14.
DRAGON BALL FIGHTERZ – Open Beta – Go head to head in VS Online* with no fewer than 23 characters and 13 stages. Don't forget to also stop by the Battle Tutorial to sharpen your skills and master all kinds of devastating techniques. The Open Beta servers are scheduled to be on between 9 p.m. PT on Aug. 9 and 11:59 p.m. PT on Aug. 11.
Nintendo eShop sales:
Nintendo eShop on Nintendo Switch, Nintendo 3DS and Wii U
Activities:
Calling All Nintendo Labo Fans! – In less than two weeks, the latest Nintendo Labo Creators Contest No. 2 ends! Have you started on your entry? A team of Nintendo Labo judges will select four winners in two categories: Best Toy-Con Musical Instrument and Best Gaming Experience using Toy-Con Garage. The contest ends at 10:59 a.m. PT on Aug. 20. You can also check out other submissions here – and don't forget to give a "like" to your favorites! The prizes include a specially designed, collectible cardboard-inspired Nintendo Switch system, Nintendo Labo Creators jackets and more. For more info, please visit the official contest site at https://labo.nintendo.com/share/#!/contest/.

Void where prohibited. Open to legal residents of the U.S. and Canada (excluding Quebec), ages 13+. Nintendo Switch system and Nintendo Labo kit required. Contest begins 11AM PT on 7/19/18 and ends at 10:59AM PT on 8/20/18. To enter, upload a video of your Toy-Con creation or invention as detailed in the Official Rules. 2 Grand Prize winners will each receive one (1) collectible Nintendo Switch system (ARV: $ $1,000 USD), one (1) Nintendo Labo Creators Jacket (ARV: $ 70.00 USD), and one (1) award certificate (ARV: $ 70.00 USD). 8 Runner-Up winners will each receive one (1) collectible pair of Joy-Con controllers, one (1) Nintendo Labo Creators Jacket (ARV: $ 70.00 USD), and one (1) award certificate (ARV: $ 70.00 USD). Total ARV of all prizes: $3,640 USD. Chances of winning a prize depend on eligibility and quality of entries received, and how well each meets the judging criteria. Details and restrictions apply. For Official Rules, visit https://labo.nintendo.com/share/#!/contest-rules/. Sponsor: Nintendo of America Inc.
Also new this week: