Shining Resonance and Pocket Rumble highlight this week's offerings on the eShop. Some classics tag along with Another World and Samurai Showdown V.
Resonance Rumble
Not a bad week this week for Nintendo gamers, who get a solid spread of new stuff and classics. Sure, none of this is what I'd call "headline" quality, but it's decent enough. And really, the Switch has had a pretty great few weeks, so I don't think anyone can complain all that much.
Nintendo eShop on Nintendo Switch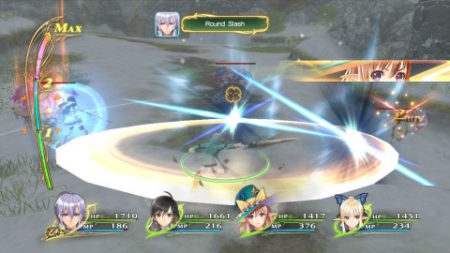 Shining Resonance Refrain – Play as Yuma Ilvern and stop the Empire from exploiting the power of the ancient dragons, including the soul of the Shining Dragon within you. With the help of your in-game friends, realize your destiny, save Astoria and unleash the strength you've always had locked away. This remaster features all of the original game's DLC. The Shining Resonance Refrain game is available on

July 10

.
Pocket Rumble – The Pocket Rumble game retains gameplay elements that make traditional fighters great, but reduces the level of necessary execution and memorization. This way, players of all skill levels can get to a competitive level.
Nintendo eShop sales:
Nintendo eShop on Nintendo Switch, Nintendo 3DS and Wii U
Activities:
My Nintendo July Rewards – Get ready for adventure with Captain Toad and Toadette in July! The Captain Toad: Treasure Tracker game launches on

July 13

for the Nintendo Switch system and the Nintendo 3DS family of systems. My Nintendo is celebrating all month long with terrifically Toad-centric wallpaper and a calendar that you can download by redeeming your My Nintendo points. Redeem your points for discounts of up to 50 percent on select games. Visit here for more details.
Also new this week: