Nitrome's pixel-pretty puzzle-platformer, Bomb Chicken, announced in the previous Nindie Showcase, will be launching on Switch on UPDATE July 12, 2018.
UPDATE:  Nitrome has tweeted and announced that Bomb Chicken will be releasing on July 12, 2018 for the Nintendo Switch. It seems the June 28 date from the Nintendo website game listing may have been a place-holder.
Original Article
You may recall the Nindie Showcase from just a couple of months ago, when Bomb Chicken was originally announced as coming to Nintendo Switch.  The game, which features a flightless chicken whose inability to jump is offset by its ability to poop out towers of bombs, was first revealed for Steam Greenlight in March of last year. (It was successful greenlit shortly thereafter).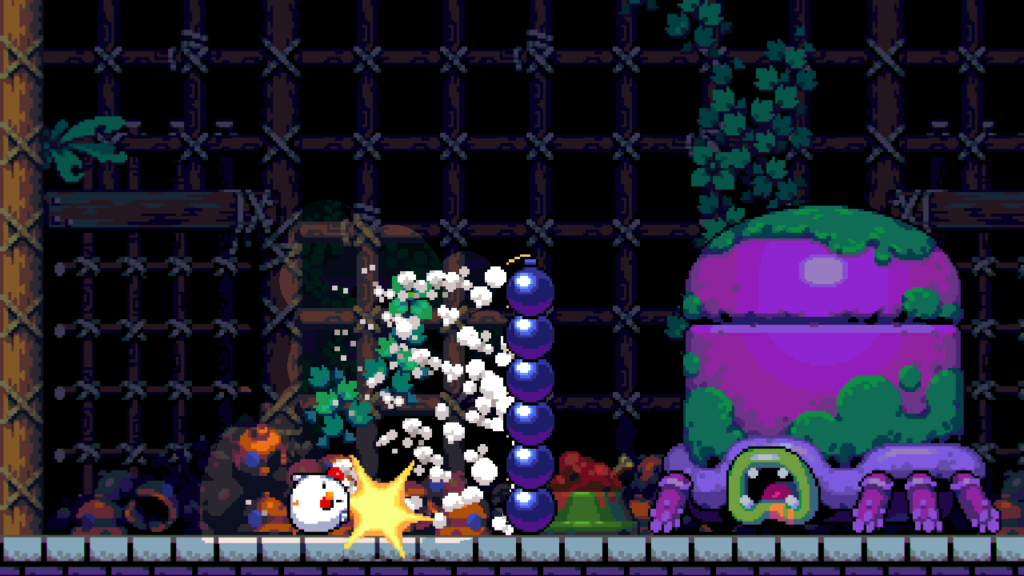 Bomb Chicken is described as an action, puzzle, platforming adventure game, and stars an adorable, plump chicken fighting back against the fast-food chain BFC (and their addictive blue sauce). Instead of jumping, players will have to lift themselves up on a tower of explosives, and instead of leaving others in peace, players will kick bombs into the short-lived horror of their adversaries.
Nintendo has given word that the release date for Bomb Chicken will indeed make the original June window, launching digitally on June 28. The single-player game will cost $14.99. Check out the trailer from the showcase below. For more information, see the official listing on Nintendo.com.