May is going to be a much bigger month than April was, particularly for Nintendo Switch gamers. And one of the biggest reasons is Mega Man and Street Fighter publisher Capcom.
The classics return
Outside of God of War, April 2018 was decidedly dead. Yes, there were other games released, but not many. And what games there were, weren't anything that I'd call "memorable". This coming month however, well it's like night and day. And again, that's doubly true for those gaming on a Nintendo Switch.
The home and away console gets a number of great looking games this month. Those include the port of Donkey Kong Country: Tropical Freeze, both Mega Man collections, and that incredible looking Street Fighter compilation. See what I mean about Capcom leading the way? Not that they're the only company publishing games on the Nintendo platform this month, but they have a few biggies. Actually, it's a great month overall for the Switch, as you'll see on the list below.
But what if you're not a Switch fan? Well worry not, there's still plenty coming up to keep you occupied. Conan Exiles goes final, and State of Decay 2, Warhammer 40k Inquisitor – Martyr, and Agony all arrive for their respective platforms. Oh, and the Sega Classics Collection shows up for everything except the Switch. But don't mention that one to any of the Nintendo players here at BG. It's a sore spot.
Here's what's coming up:
5/4
Donkey Kong Country: Tropical Freeze – Switch

5/8
Conan Exiles – PS4, Xbox One, PC
Shantae: Half Genie Hero – Switch
5/15
Hitman: Definitive Edition – PS4, Xbox One
Dragon's Crown Pro – PS4
Battle Chasers – Switch
5/18
State of Decay 2 – Xbox One
Hyrule Warriors Definitive Edition – Switch
5/22
Space Hulk Deathwing: Enhanced – PS4, PC
Mega Man Legacy Collection 1+2 – Switch
5/25
Dark Souls Remastered – Xbox One
Detroit: Become Human – PS4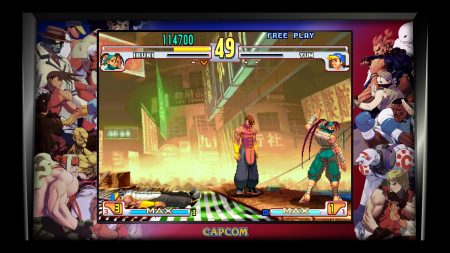 5/29
Sega Genesis Classics – Xbox One, PS4
Street Fighter 30th Anniversary Collection – Xbox One, PS4, Switch
Agony – Xbox One, PS4, PC
Harvest Moon: Light of Hope – PS4, Switch
RBI Baseball 18 – Switch Scratch this one – looks like it's not coming till July.
Owlboy – PS4, Switch