iLLOGIkA Releasing Their Own Game
If you've played Cuphead, Disney Infinity, Hitman GO, or Lara Croft GO, you are familiar with iLLOGIKA's work. The Montreal based studio is no stranger to creating games that are both unique and incredibly fun for players. Now we finally get to see what they do when they develop and publish a game themselves. Subaeria is a brand new action puzzler game that will combine platform and puzzle gameplay mechanics to intrigue it's audience and keep their attention as they fight through each stage of the game. The release date for Subaeria was announced to be April 24th, 2018 through a trailer on the studio's YouTube channel. Early access is already available on Steam for $14.99 USD. The price for the full game will not change, it will just be more optimized. Subaeria will be available on PC, PS4, and Xbox One.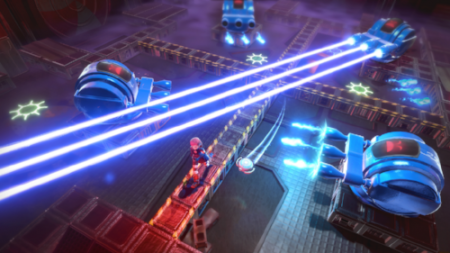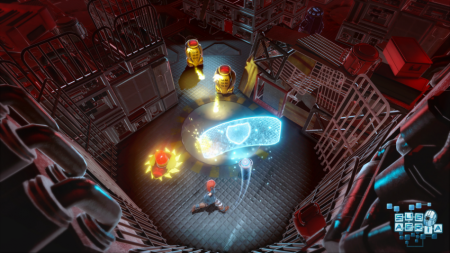 About Subaeria
Gamers loved games like SOMA and Subnautica, so a subaquatic game is a smart move that has proven to be popular and intriguing. However, this game takes a somewhat unique approach to that popular underwater theme. Subaeria is a 3D isometric action puzzler that follows protagonist Styx through the underwater city of Subaeria. Your goal as you fight through each level, to get revenge on the overlord of the city, who murdered your family. There are many mysteries in the game that you'll uncover, and a lot of the fun is that you defeat many of your robotic rivals by finding ways to pit them against each other.
You will outsmart your enemies and use logic to get through your environment with the help of a drone companion in the single-player campaign. You will find every level in the campaign to be more difficult than the last, with power-ups being introduced throughout that you'll have to use to your advantage to win. Subaeria is all about combining your character abilities, power-ups, and strategic thinking to progress.
Game Features
Many features will make Subaeria appealing to players. These include the style of gameplay to the storyline of the game. Here are a few of the features that make it so interesting:
You're pitting your enemies against each other rather than fighting them yourself.
Your drone can have skills equipped that will influence the robots you're fighting as well as Styx.
Every room is a puzzle and can be solved with the skills you acquired before reaching it.
You unlock a different set of skills, buffs, and skins with each playthrough.
Every play session is a new labyrinth for you to explore.
So check out Subaeria and see what all the underwater hype is about. iLLOGIKA has yet to let fans down, and this title looks like it will live up to all expectations. Follow iLLOGIKA's Facebook and Twitter pages for more updates on the game.