It's not a huge month of free games that lays before us for PS+, but it's not bad either. Mainly, that's because of the underrated Mad Max game that's included in the promo.
Maddening
Mad Max was released right around the time that Fury Road hit theaters. That's more or less all the two pieces of entertainment have in common however. Mad Max (the game) does have similar themes of course, and there is a pretty big story point that they share too.
Namely, that the main character is actually another of Fury Road baddie Immortan Joe's kids. Honestly though, I can't recall the game ever actually mentioning Joe by name, so it's not a deep tie-in.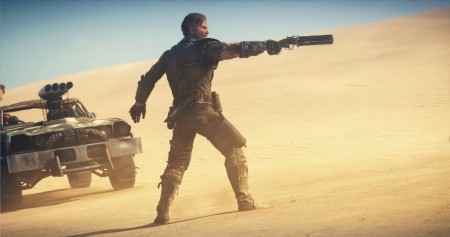 But all that is inconsequential, because Mad Max offers a purely "Max" adventure. It's loaded with bleak locales, scavenging for water and supplies, and a car is the central element. It also looks fantastic, and is pretty darn fun to play. Not that you'd know it from the press, since the game got semi-trashed. Oh well, I liked it, and it's free now. Can't get better than that.
If you don't like Max though, well there ain't much.
PS4
PS3
In Space We Brawl
Toy Home
PS Vita