Editor's Note: This Interview was conducted on July 12, 2017 and Emily's answers reflect that time.
Can you tell me a little bit about yourself and what inspired you to create this event?
Emily Gonsalves: So I'm actually a professional graphic designer, but when I was in college I started attending anime conventions as an artist. Then over the years I started attending more and more things and eventually ended up getting involved with Moon Chase! which is a Sailor Moon focused news blog.
Then I heard about International Sailor Moon Day and I saw that somebody was going to be running something in Toronto and so I reached out to her, and asked: "would you like some help?" She said yes and we talked for a while. She wanted to do a casual meet up style thing, but I felt that wasn't what people were expecting and wanted something a little bit more involved, detailed, and more planned out.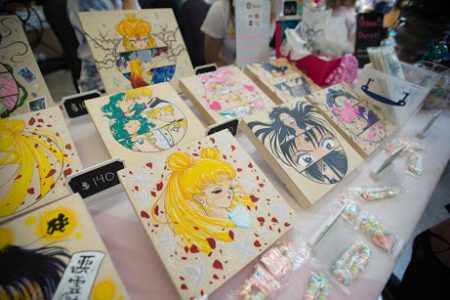 She considered just going and having me run something like a mini-convention, and just supporting me but the original deadline was just so short and I had concerns about that. A friend of mine who runs another event went to find out if people would actually attend a convention-style event at the Ontario Science Centre, and it seemed like a lot to pull off in a short amount of time.
Something that I wanted to do and be involved in for a while was to create an event in this area that is more about strong female characters. That's something we started in our promotion this year. We were actually seeing more and more people say: "Well I don't really know Sailor Moon, I'm not really sure if I want to come because I'm not sure if that's right for me."
And it's not just Sailor Moon. There are cute things, there are pretty things, and there's lots of female empowerment and strong female character type stuff that we're getting into, and so we're officially starting our transition next year into becoming a "girl power" event and eventually they'll be a new name. Toronto Sailor Moon Celebration will always be the heart of that because that's where it all started.
Why is Sailor Moon so important?
Emily Gonsalves: Sailor Moon is an important franchise. When I was growing up there weren't a lot of shows and things to watch that had strong female characters. After a plethora of stuff that happened in the '80s, there was this really long gap and there was nothing for a while there. The things that I was watching in the '90s were Batman and X-Men and don't get me wrong I love those things, but there wasn't a lot of female representation and role models for girls.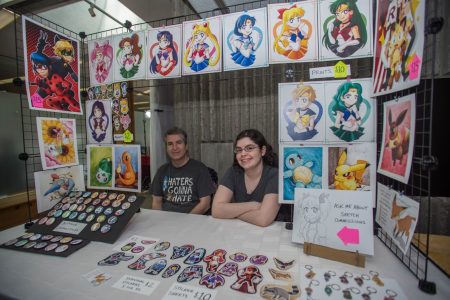 I think that's something that we're still seeing. It's not being represented as much as it could be so that girls are growing up saying: "Oh look at her! She's really cool. She's somebody I really admire!" I also think that's important for boys as well. To see that women are multi-dimensional as well as men.
I think what people find so special about the Sailor Moon franchise is that they're so many different characters that they can either identify with or relate to or just admire. Sailor Moon brings people together with the theme of friendship and belonging.
Have you faced any challenges as you created this event?
Emily Gonsalves: We were finding it really hard to sell tickets as people didn't really know me that well, we didn't announce too many people, what kind of things we'd be doing, and people are always a little iffy about first-time events.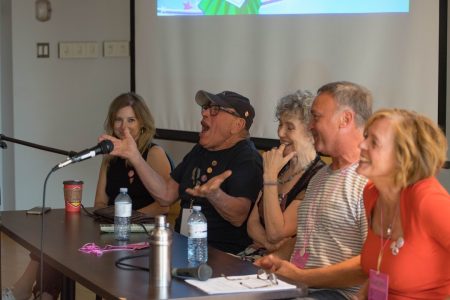 So when it was getting close to the original date I found that we were way too low on ticket sales to be able to maintain that date and pull it off. So I had to decide whether we would postpone or cancel, and I decided to postpone and deal with any of the negative backlash because that's what I was being asked for by a guest. They were telling me: "We'll come if you postpone."
Some of the actors at the time were like: "It'd be better for me if you postpone." Because then they'd have more time to prepare, there's more time for promotion, and some of them would also have conflicts on the original date as well. So then I postponed the event for about a month and then at the end of September of that year, we had quite a few guests: Tony Daniels, Roland Parliament, Susan Roman, Ron Rubin, and Jill Frappier. So for a first-time event, it was a success, and we actually broke even minus a few extra expenses.
A lot of people would actually lose a lot of money the first few years of running events, and I don't think a lot of convention attendees realize that but a lot of cons can't really continue because the people putting them on, lose thousands of dollars in the first three years and they are unable to keep going, until they finally make a profit. It's challenging.
What has been your favourite moment overall in running this convention for the last two years?
Emily Gonsalves: I think most of what I end up taking away is seeing people really happy, and when I'm there on the day and it's totally crazy I try to take a moment and just sit back and just see what's happening around me. People are having a lot of fun and they're just enjoying being there, and I think that's really special. I can go and say to myself: "I created this. I created this space for them. For everybody to be here and be so positive to each other."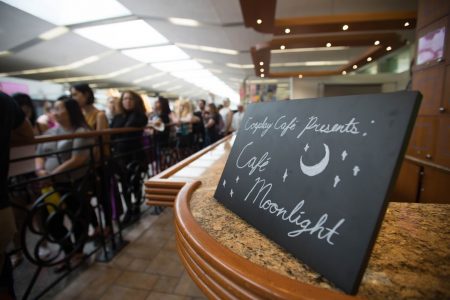 I think though that the most special moment I had was while promoting the convention last year. So I went to an event last Summer in Niagara at Fan World, and I was doing promotion just to see if people who lived a little further would be interested in coming up and I spoke to this fellow in a wheelchair and I told him the event is fully accessible. Every time I see somebody with a mobility device I gotta tell them there is something available, and it's a space to consider. And he started crying. He was so touched, and was like: "Thank you so much for even thinking of that! There are some events that I can't go to because I can't get my wheelchair around." I'm glad that it makes a difference. It's one small thing that I can I do, and it's really not a big investment in my opinion for me to do that.
Toronto Sailor Moon Celebration will be taking place on June 16-17 2018 at the Ontario Science Centre. For more information visit: http://sailormooncelebration.com/