Yes, that's an unwieldy title. Thing is though, it's not that easy to wedge in all the big games hitting the Switch this week and next.
Too. Many. Games
The Switch has been a busy little console these past few weeks, and that trend continues this week. Sure there've been a lot of chaff surrounding the bigger launches, but overall it's been a great few months for Nintendo's latest console.
It's so packed this week that Nintendo even had to resort to that… odd headline. Yeah, that's from them, not us. So don't give me any lip over it.
So what's so great this week? How 'bout Doom, L.A. Noire, Rocket League,Mario Party, Snipperclips DLC, Batman- The Telltale Series, and LEGO Marvel Superheroes 2. Even the "smaller releases" are pretty big this week with the likes of RiME, Octodad, and even freaking Uno all landing on the system.
Yeah, it's a gigantic week.
Here's what's new in total:
Nintendo eShop on Nintendo Switch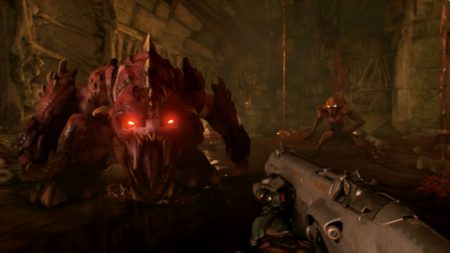 DOOM – DOOM is back as a brutally fun and challenging modern-day shooter experience. Relentless demons, destructive weapons and fast, fluid movement provide the foundation for intense first-person combat – whether you're ripping through the single-player campaign or competing against friends across numerous multiplayer modes. DOOMwill be available on Nov. 10.
L.A. Noire – Amid the post-war boom of Hollywood's Golden Age, Cole Phelps, an LAPD detective, is thrown headfirst into a city drowning in its own success. Using revolutionary facial animation technology, the L.A. Noire game blends breathtaking action with true detective work for an unprecedented interactive experience. Solve brutal crimes, plots and conspiracies inspired by real crimes from 1947 Los Angeles. Search for clues, chase down suspects and interrogate witnesses as you struggle to find the truth in a city where everyone has something to hide. L.A. Noire will be available on

Nov. 14

.
Rocket League – Rocket League is a high-powered hybrid of arcade soccer and driving with rewarding physics-based gameplay. Take to the pitch for a fully featured offline season mode, multiple game types, casual and competitive online matches, and special "Mutators" that let you change the rules entirely. Express yourself with one of the deepest customization systems around, and battle opponents on other platforms with groundbreaking cross-network play. The Nintendo Switch version features exclusive Battle Cars: Mario & Luigi NSR and Samus' Gunship. Rocket League will be available on

Nov. 14

.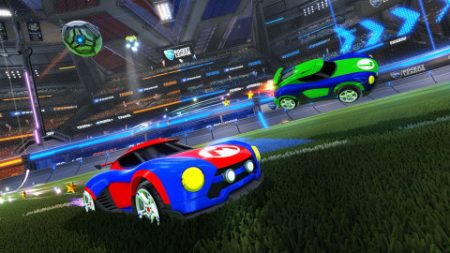 Snipperclips – Cut it out, together! DLC – Paper pals Snip and Clip must cut each other into the right shapes to overcome new obstacles in this paid DLC update to the original Snipperclips, Cut it out, together! game. Partner with friends or family to solve puzzles, including new comic book and toy box worlds, three new Blitz games and a new Stamp mode*. You can also revisit the original levels using new shapes!** If you're new to Snipperclips, you can purchase the game and DLC bundled together in Nintendo eShop on Nintendo Switch. The game + DLC bundle is also available as Snipperclips Plus – Cut it out, together! at retail stores.
Nintendo eShop on Nintendo 3DS
Mario Party: The Top 100 – Ever partied with Mario? Stuffed mouthfuls of pizza? Dodged penguins? Well, the party is back with the top 100 minigames in Mario Party series history! Test your memory, speed and luck in a variety of multiplayer minigame types. With Download Play, up to four players can party on their own systems with just one player with the full game. This time, the fun comes faster, thanks to some fresh features, including a Favorites option for quicker minigame selection and streamlined instructions.
Nintendo eShop sales:
Nintendo eShop on Wii U and Nintendo 3DS
Activities:
The Legend of Zelda My Nintendo Rewards (available on 11/10) – This year, Nintendo is turning Black

Friday

into Legendary

Friday

with two new items related to The Legend of Zelda series: the Link Edition Nintendo 2DS system and The Legend of Zelda: Breath of the Wild Explorer's Edition. My Nintendo is also getting into the act with some great The Legend of Zelda rewards:

Wallpaper inspired by The Champions' Ballad Expansion Pass DLC Pack 2.
The Legend of Zelda: Breath of the Wild Nintendo 3DS Theme for your Nintendo 3DS or Nintendo 2DS system.
If you're looking for more adventures in Hyrule, we're also offering 40 percent discounts for each of these games in The Legend of Zelda series.

The Legend of Zelda: A Link to the Past (Nintendo 3DS/Wii U)
The Legend of Zelda: Majora's Mask 3D (Nintendo 3DS)
The Legend of Zelda: Tri Force Heroes (Nintendo 3DS)
The Legend of Zelda: Skyward Sword (Wii U)

You can also redeem your points for the official The Legend of Zelda: Skyward Sword eGuide from Prima Games. For more info, visit https://my.nintendo.com.
Theme Shop on Nintendo 3DS:
New themes this week include:

STORY OF SEASONS: Trio of Towns
Also new this week: