Robotech fans, this is one to watch. Robotech Visual Archive: The Macross Saga is heading to retail.
Robotech/Macross
Whatever you might prefer to call it, for 30 years it's been a staple of animation. An epic that's as classic as it gets, Robotech is about to get its due in one heck of a "visual archive". Publisher Udon will be teaming with Harmony Gold to get the job done. And it sounds like a book fans won't want to miss.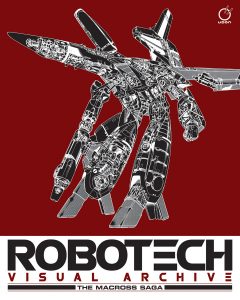 Clocking in at 248 pages, the book "gathers classic mecha designs, dynamic character artwork, early roughs, key art, storyboards, character profiles, and more". And for the technobabble-inclined, it gets even better.
Udon says that the book will include "detailed tech specs and armament info, as well as text write ups" next to its diagrams. It will also boast an episode guide, and interview with director Noboru Ishiguro, and an essay. Robotech producer Carl Macek will be writing out his thoughts in that one, on the development of the series, and also its historical significance. Heavy.
This is just the first book too, in an eventual series from the publisher. Watch for tomes covering The Masters and The New Generation eras down the line. In the meantime though, Robotech Visual Archive: The Macross Saga is en route for a December 2017 launch.