The Switch gets another big Holiday title this week with Fire Emblem Warriors. Oh, and Just Dance too.
Battlin' Fire Emblem
This one's a little different for Fire Emblem. It's not RPG, it's not strategy- Fire Emblem Warriors is all fighting, all the time. And if it looks like Dynasty Warriors to you, there's a reason as the game comes form the same team that worked on the DW-like Hyrule Warriors. Needless to say, if you're looking to simply smash some heads, this one is a decent choice.
Other than Fire Emblem Warriors, the Switch also gets a little family-friendly this week with Just Dance. Then there's the weekly Neo Geo title, and a pair of very promising looking Nindies.
Both the neon-drenched Jydge and the retro-styled Mummy Demasterd hit the console. Jydge kind of sounds like Robocop meets Judge Dredd, and looks very nice indeed. And before you ask, no, the Mummy isn't licensed from the Tom Cruise actioner that landed in theaters this past summer. It's clearly influenced by it though. And that's kind of neat.
Scroll down for the full list.
Nintendo eShop on Nintendo Switch
Fire Emblem Warriors – Clash with legions of enemies as Marth, Xander, Corrin, Chrom and other Fire Emblemwarriors by unleashing over-the-top-powerful Dynasty Warriors-style moves. Take control of characters with distinct attacks, issue strategic commands and pair up warriors for stunning moves in an epic tactical action game from the Hyrule Warriors team. The Fire Emblem Warriors game will be available on

Oct. 20

.
Just Dance 2018 – Whether you're a party starter, a dancer in the making or a seasoned pro, get ready to turn up the volume and unleash your inner dancer. Dance to 40 of the hottest tracks of the year, including hits like "24K Magic" by Bruno Mars, "Side to Side" by Ariana Grande ft. Nicki Minaj and "Chantaje" by Shakira ft. Maluma. Great for family gatherings, parties and holidays, the Just Dance 2018 game brings family and friends together like no other game. Additional accessories may be required for multiplayer mode and are sold separately. Just Dance 2018 will be available on

Oct. 24

.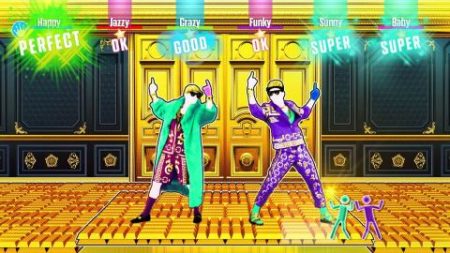 DLC:
The Fire Emblem Warriors Season Pass will be available

Oct. 20

in Nintendo eShop. Purchase the Season Pass for $19.99 for either the Nintendo Switch or New Nintendo 3DS version of the game and download each pack as it's available. Plus, players will receive a bridal costume for Lucina immediately upon purchase. Individual DLC packs will also be sold separately at $8.99 each, and are scheduled to launch in December, February and March with content inspired by Fire Emblem Fates, Fire Emblem: Shadow Dragon and Fire Emblem Awakening, respectively. Each pack will contain three new playable characters, three new History scenarios, new weapons, costumes and support conversations.
Nintendo eShop sales:
Nintendo eShop on Wii U and Nintendo 3DS
Also new this week: