There's still no Xbox version (or Switch for that matter), but the PS4 and PC are both getting another version of Capcom's Street Fighter V.
Hyper Fighting
It wasn't all that long ago that Capcom announced Street Fighter V as a title they expected to last a while. Honestly, that was a bit of a surprise. The game, which originally released in February of 2016, hadn't been met with the usual fanfare really.
In fact, I know more than one fan who wasn't crazy about the game's lack of a "true" arcade mode. You know, the kind where you can play through a simple story, basically just fighting a bunch of opponents in succession.
Well, if you were in that camp, then you might be very pleased indeed with this news. Capcom has announced that Street Fighter V Arcade Edition is coming home. Not that I mean it was in the arcades you understand. Just a figure of speech. Anyway…
The AE overhauls the UI of SFV, but offers quite a bit more. The best news? It's almost all free if you're a current SFV owner.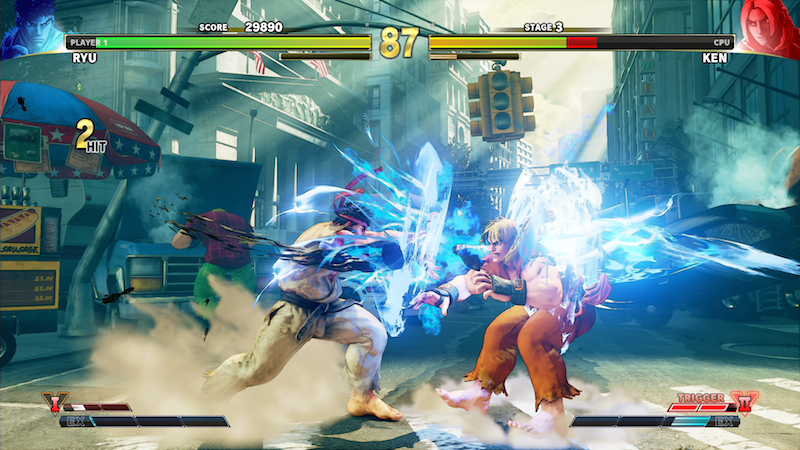 Here's what's included:
In the upcoming Arcade Mode, players can reminisce in the Street Fighter series history as they celebrate the last 30 years of the multi-million selling franchise. Choose from six different paths and compete in matches against CPU opponents to reveal unique endings based on player performance."
In Extra Battle Mode, a new series of time exclusive challenges will be available for players to use their Fight Money for the chance to receive an exclusive premium outfit each month. Complete all four challenges each month and receive a special premium costume exclusive to this mode.
New V-trigger moves
Gallery
New User Interface
Season 1 DLC characters*
Season 2 DLC characters*
*Content not available for free to current Street Fighter V players, but can be accessed using earned Fight Money or purchased in-game currency. For purchasers of Street Fighter V: Arcade Edition, this content will be redeemable via a download code token.